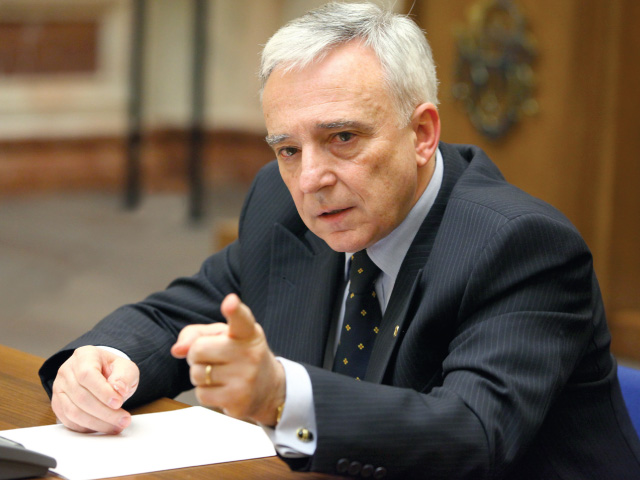 Bucharest, April 7, 2016/Independent Balkan News Agency
By Irina Stoica
Romania's economy is facing severe systemic risk in case of a "Brexit". The warning comes from the Governor of the National Bank, Mugur Isarescu, who has just presented the latest risk report of the central bank.
The report maintains the six risks identified in the previous one, with one addition: "a legislative risk, and a high systemic risk resulting from the possible exit of the United Kingdom from the European Union", the governor stated.
The severe systemic risk in the April report is a premiere for Romania. "Over the past six months, legislative initiatives were identified, aiming at regulating the financial and banking sector, by a retroactive intervention in contracts agreed by customers and banks," Isarescu explained. The Governor was especially referring to a bill on voluntary foreclosure, which would allow bank debtors to settle loans by giving in payment their mortgaged real estate.
External risks add to the threats to the country's financial stability. "Today we're talking on an international level about the interest rates decreasing below zero, about a secular stagnation, and that was unimaginable 50 years ago. In such an external environment, we should be careful not to create additional internal vulnerabilities on top of these great external changes", Isarescu said, pleading for a consolidation of fiscal policies.