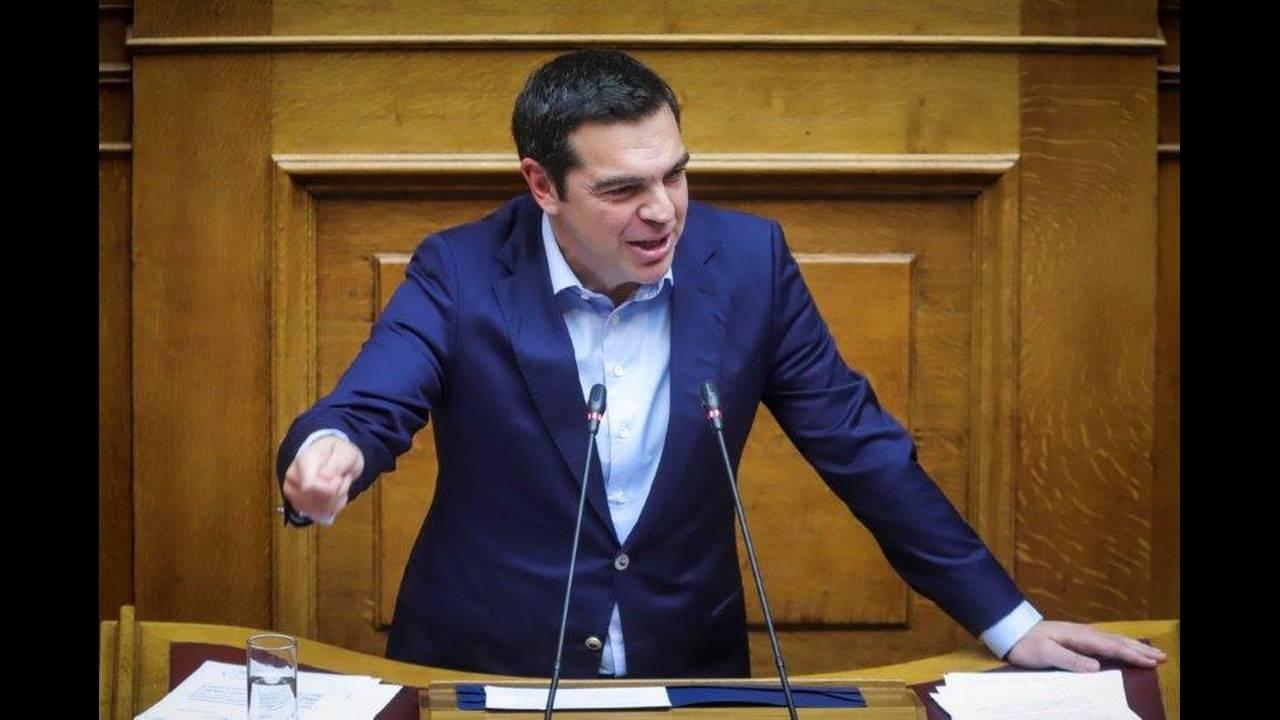 Alexis Tsipras spoke of a bill which constitutes a "binding of favorable amendments" and gifts to business friends and Mitsotakis' government interests. "The period of grace, immunity and nobility is over", he said, addressing the government. "This is not a bill, it is a service laundry", he stressed.
The former prime minister took to the Parliament's floor and fired a fierce attack against the government and its development bill, which entails "anything but development", while criticizing Kyriakos Mitsotakis' choice not to appear in the chamber, despite the bill's importance. "He is ashamed to defend the favors," SYRIZA stressed.
"We are going back to the old familiar ways of governing by political staff that had ministerial posts in the period that led us to bankruptcy", he said. Meanwhile, referring to the labour amendments contained in the tens-of-thousands-of-pages-long bill, Al. Tsipras spoke of a "bill hidden within a bill", which is based on "ideological obsessions that take us back to memoranda laws, without the presence of either the memoranda or the IMF".
In addition, he launched a gruesome attack against the Minister of Development Adonis Georgiadis on the occasion of the charges he brought up regarding the Novartis case, with the SYRIZA leader calling him the political scene's and the government's "Joker". A. Georgiadis, who is under investigation as part of the ongoing research since he served as health minister at the time, speaking in a Swiss television documentary, said that "Novartis might bribe doctors or civilians, yet it saves lives", fueling a storm of reactions.
Yesterday, providing a response to a question by Al. Tsipras about "who he is referring to", he said that Al. Tsipras and former Minister of Health P. Polakis might have bribed. Later on, he mentioned on TV that he had no evidence. "He embarrasses himself", the main opposition comments.
The Novartis case came back to the center of attention after the revelation that one of the protected witnesses – who revealed their identity later on and changed their initial statement – had testified that the Central Banker, G. Stournaras, had threatened and blackmailed him; both himself and the judges.
"If this is true, you will dig your own grave before the committee", Al Tsipras said, calling on the government to respond: "Who really pressured the witnesses? Which are those politicians that would "break down" the judges and the witnesses when you would rise to power?" G. Stournaras on his behalf spoke of collusions /ibna