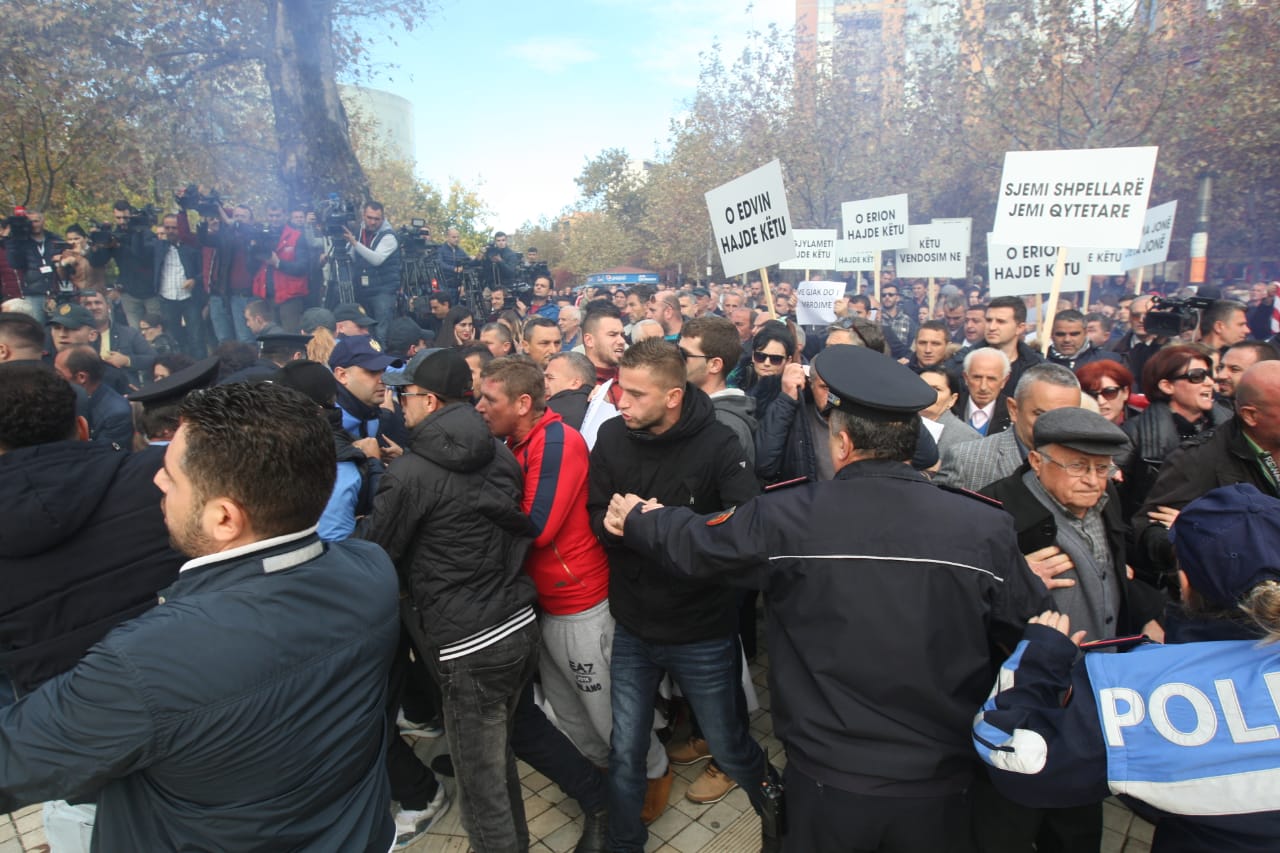 Several police officers and protesters have remained wounded today during a protest which was held in Tirana in front of the Parliament's building.
The protest was held as a result of the recent conflicts between state authorities and a part of the residents of the capital, whose homes are expected to be demolished as part of a new local infrastructure project.
Prime Minister Edi Rama has reacted by saying that people should distance themselves from these acts of violence and accept what the law entitles them in compensation.
"Violence against police in the name of unlawfulness shall not be tolerated! I call on people to distance themselves from those who usurp lands unlawfully. Take whatever you're entitled to and disperse", Rama said.
Meanwhile, State Police declared that there were at least 12 officers who remained wounded during the clash in front of parliament. Everything happened when demonstrators were trying to break the police cordon in an attempt to enter inside the premises of parliament, where PM Edi Rama was addressing a speech. /ibna/