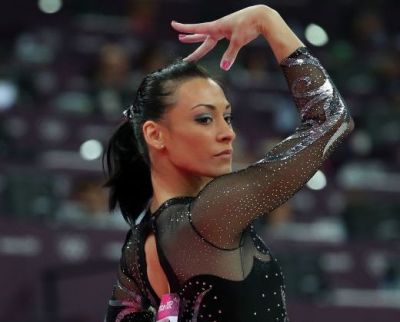 Bucharest, August 8, 2016/Independent Balkan News Agency
Romanian artistic gymnast Catalina Ponor has advanced to the women's beam final at the ongoing Rio 2016 Summer Olympic Games and will compete for a medal on August 15.
Ponor won a score of 14.900 in qualification 2 round, finishing 5th in the final ranking. Competing in the final will be the best eight: Simone Blies (USA) — 15.633, Laurie Hernandez (USA) — 15.366, Flavia Saraiva (BRA) — 15.133, Sanne Wevers (NED) — 15.066, Catalina Ponor (ROU) — 14,900, Fan Yilin (CHI) — 14,866, Aly Raisman (USA) — 14.833 and Gabby Douglas (USA) — 14.833.
Ponor has also unsuccessfully tried to win a spot in the women's floor final.
In Saturday's qualification rounds, Romania's artistic gymnast Marian Dragulescu advanced to the men's vault final while his teammate Andrei Munteanu made it to the men's parallel bars final.
Source: Agerpres