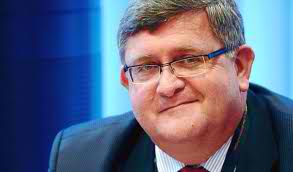 By Natasa Radic – Zagreb
While Split as the largest Croatian city on the Adriatic fills the headlines mostly because of the frequent scandals of the local government, another coastal city these days captures the news because of the very concrete actions taken by the city authorities in order to make the city more authentic and perserved.
Rijeka at the north Adriatic, the third biggest Croatian town and a well known port has proven to be the responsible city in reconstruction so the city's co-financing from the monument annuity has successfully arranged the new faces of 21 buildings. This project is worth one million and 300 thousand euros.
Money for the reconstruction program is awarded for the buildings that are registered as cultural heritage and are named as the  protected urban quarters in Rijeka, according to the decision of the Ministry of Culture in 2006. Their reconstruction can be co-financed up to 40 or 50 percent of the required amount, depending on the zone in which the building stands. This reconstruction program was launched to help the co-owners of the buildings to make their common property better and more beautiful, making the contribution for the new visual identity of the city and provide better living conditions.
Rijeka mayor Vojko Obersnel (photo)  points out that Rijeka is really rich with buildings dated from the 18th and 19th century, with beautiful facades, but the costs of their maintenance and decoration are very high. He said that the Old Town of Rijeka is an example of how investing in the renovation of the facades can achieve the amazing results that the neglected part of the city becomes alive. The plan for the future is to freshen up the Roman Principia so that Rijeka's Old Town can become an attractive area for all the guests who will come to visit the city.