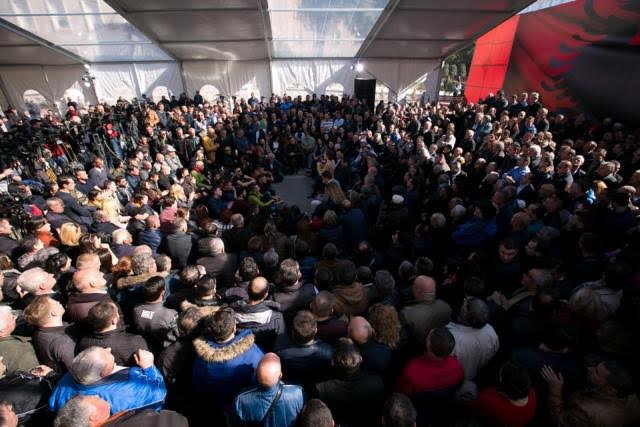 The democrat leader, Lulzim Basha said today on the fourth day of the protest that "every day we are determined  until our condition is fully met: free and honest and a technical government alone could guarantee the free vote".
Basha said that he doesn't withdraw from the condition for the creation of a technical government and the holding of free and honest elections. Meanwhile, he said that the opposition will spread the protest throughout the whole country.
"There's no greater obligation for us than to spread our protest all around Albania. Nothing will be like before, until the voice of Albanians for free elections is heard and their will is fulfilled", Mr. Basha said.
"Let us overthrow this government as the only guarantee not to overthrow the only institution that holds this country on its feet: free elections. We will stand here until we remove the government and we will offer Albanians the solution that they deserve", said the leader of DP, Lulzim Basha, warning that the protest will continue indefinitely.  /balkaneu.com/