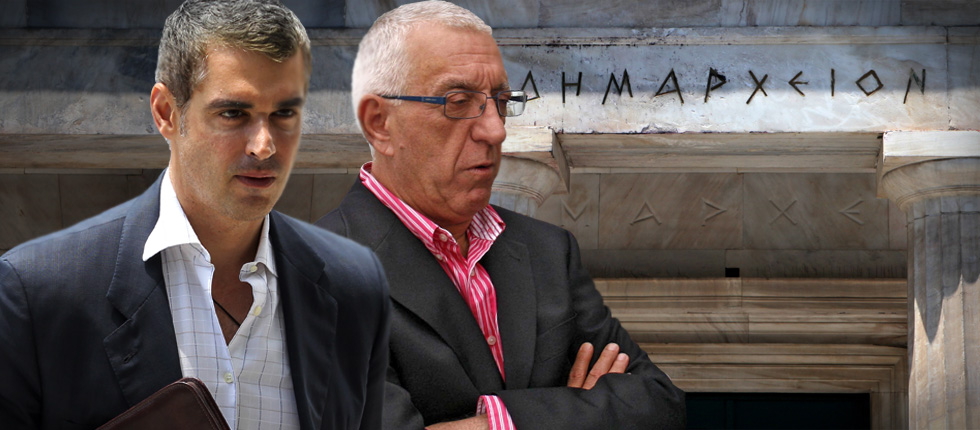 By Lefteris Yallouros – Athens
As latest polls give main opposition SYRIZA the lead over ruling New Democracy, the conservative party is struggling to find candidates to run in local elections to be held in May (alongside the European Parliament election).
High profile MPs and ministers appear reluctant to run for local administration posts at municipal or regional level as voter are expected to express their anger at the government's austerity policies.
Furthermore, New Democracy will face a host of right-wing candidates in crucial cities such as Athens and the region of Macedonia.
Former Mayor of Athens Nikitas Kaklamanis will run against former minister Aris Spiliotopoulos in the capital, a personal choice of Prime Minister Antonis Samaras. Kaklamanis was offered inclusion in the New Democracy ticket for the European Parliament election instead, which he turned down.
Kaklamanis, announced his candidacy for the mayorship of Athens almost at the same time the party named Spiliotopoulos as its choice. Despite the official party line being that "all flowers should be allowed to flourish" It has been suggested that New Democracy will attack the former mayor in the run up to the May election battle.
Samaras played down the significance of Kaklamanis's move. "Whoever stands, stands," he told reporters in Parliament on Tuesday. However, it is clear that the party is concerned Athens will be lost to SYRIZA backed Gavriil Sakellaridis, a 33 year-old economist who is virtually unknown. Defeat to current mayor Giorgos Kaminis, who is running as an independent and was backed by PASOK and DIMAR in the last election, will not be considered as brutal.
Neo – Nazi Golden Dawn spokesman Ilias Kasidiaris also declared his candidacy last month. With his party still coming third in recent polls, the conservatives are concerned votes in Athens will be lost to the far-right too.
In Central Macedonia New Democracy also finds itself in a difficult situation. Governor Apostolos Tzitzicostas defied his party, which wanted him to challenge Yiannis Boutaris for the mayorship of Thessaloniki, and announced he would try to be re-elected in his current position. The party reacted by nominating Deputy Culture Minister for Sports Yiannis Ioannidis as their candidate.
The challenge for New Democracy is to avoid a landslide defeat in local elections (and perhaps more importantly European parliament elections too) and losing as few battles to SYRIZA as possible.
The turnout will be of critical importance as it is in SYRIZA's intention to turn the elections into a protest vote against government policy in order to force an early general election.