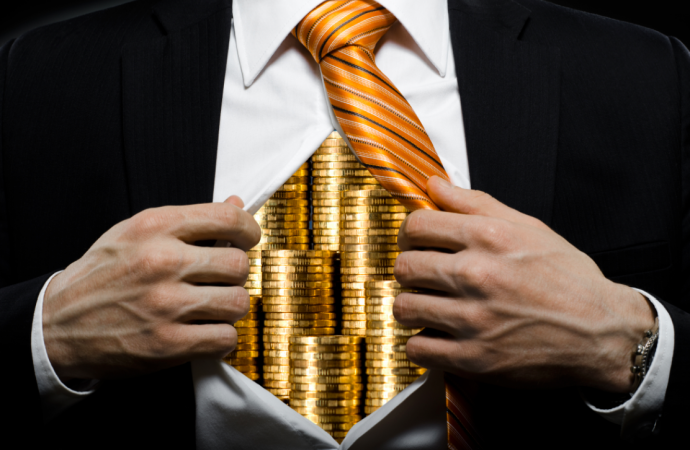 Pristina, 2 June 2015/Independent Balkan News Agency
By Elton Tota
Kosovo is considered as the poorest country in the region. But, with the highest level of unemployment and poverty, Kosovo also has millionaires.
Some representatives of political parties or senior officials, central or local, are millionaires and others are considered to be rich.
The Kosovo Agency Against Corruption says that in their 2015 self assessment forms, officials, part of which are MPs, have declared real estates, cash and luxury cars.
The value of the real estate for the MP of the Democratic Party of Kosovo (PDK), Rrustem Mustafa, is estimated to be five million Euros and this wealth was created from 200 until 2006.
Another MP form the same party, Adem Grabovci has declared real estates amounting to 1 million and 350 thousand and 330 Euros.
Meanwhile, the deputy speaker of Parliament, Xhavit Haliti has real estates amounting to the value of 1 million and 220 thousand Euros.
According to the Agency in question, other political parties also have millionaires within their ranks.
The senior LDK official, Adem Salihaj has declared assets amounting to 1 million and 240 thousand Euros.
The wealth declared by the leader of Incentive for Kosovo, Fatmir Limaj, amounts to 1 million Euros.
Experts of economic affairs and representatives of civil society say that politics is the most lucrative profession. They have often raised this issue, considering it a worrying phenomenon in a country where citizens can barely secure their daily bread.
Analyst Vilhard Shala told IBNA that the millions of politicians have not been made with salaries, but through crime and corruption.
"We all know these millionaire politicians. After the war, they used to come to work by bike, while today, they have apartment blocks, villas, luxury cars and other assets. It's clear that their wealth comes from corruption, but unfortunately, no inquest has been launched against them due to the lack of the rule of law", Shala says.
According to him, the most terrible aspect is the fact that in Kosovo, around 40% of the population lives in poverty, while around 3% of the population, which works in public institution, has a wealth estimated to be around 1 billion Euros.
Analyst Fatos Rushiti told IBNA that the wealth of politicians has been achieved through abuse of power.
"The source of all of this wealth is simple-abuse with power. These officials have used power to make their millions and to create businesses which have then benefited from the power", he says.
Representatives of civil society say that the enrichment of the political elite has impoverished the population. /ibna/