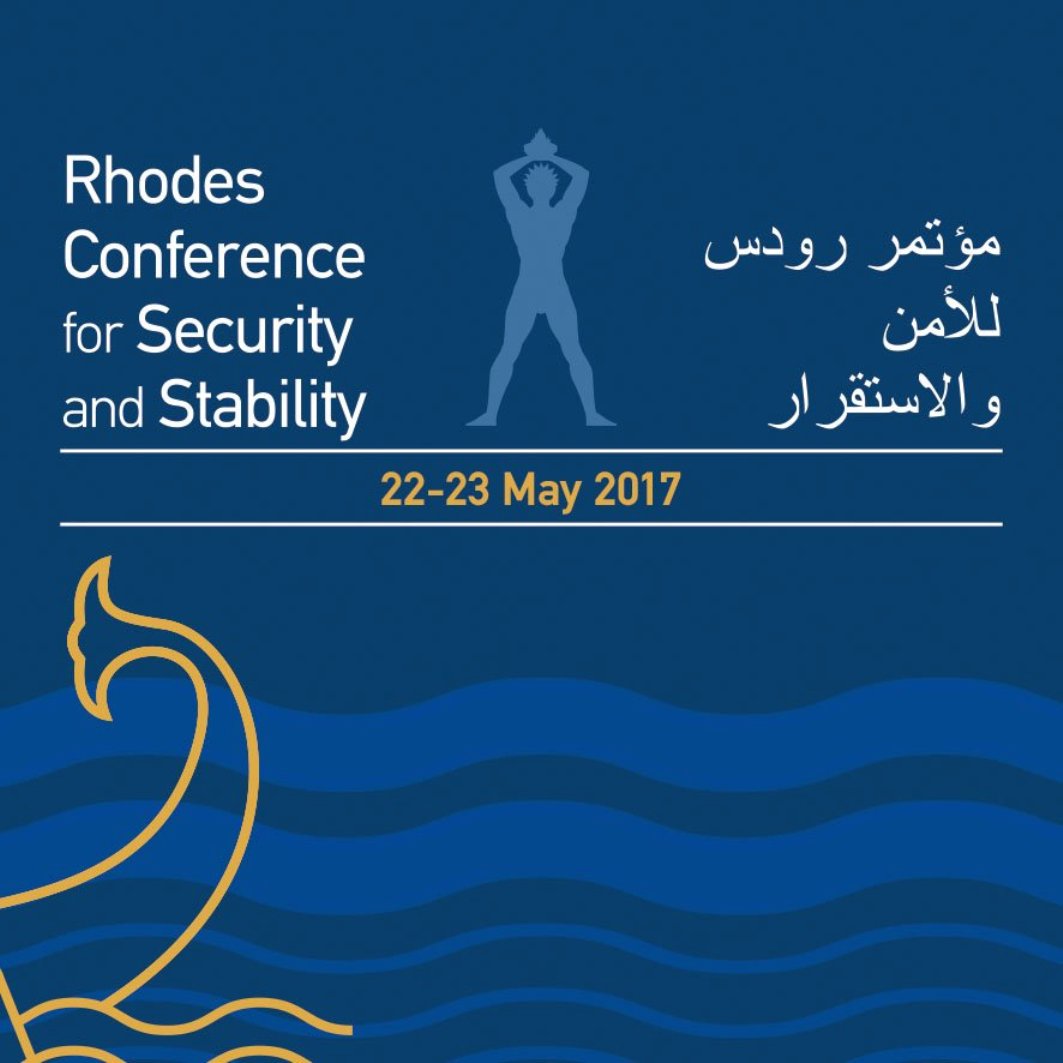 Rhodes, this beautiful Aegean island with its cosmopolitan atmosphere, bridges the West with the East and the North with the South in a unique way, harmoniously combining cultural influences from all over the Mediterranean. Apart from its long-standing historical tradition, Rhodes also has a modern – perhaps less well-known – aspect of its history with a strong radiance on issues of international diplomacy. Let's not forget that towards the end of the 1940s, this island hosted very important talks concerning the solution of the Palestinian conflict, and the historic ceasefire agreement between Israel and Egypt (24/2/1949) was also signed in Rhodes.
Diplomatic sources state that it is the above that helped in finally selecting Rhodes as the venue for the Stability Security Conference, an initiative of Greek Foreign Minister Nikos Kotzias, inaugurated in September 2016, aiming to promote the creative cooperation between the NE states Europe and the Eastern Mediterranean.
The Rhodes Conference on Security and Stability encourages the adoption of an alternative approach to stabilizing the region, since everyone has come to realise that conventional efforts to resolve conflicts and problems affecting the people of the Mediterranean have no effect.
This new initiative seeks to encourage the development of a positive cooperation agenda with the inclusion of issues such as education, culture, the environment, energy, transport and youth. A different agenda through which the creation of relationships and networks, between actors and citizens, will pave the way for the settlement of outstanding security issues diplomatic sources state.
This alternative consideration of the challenges of the wider region of South Eastern Europe and the Eastern Mediterranean is condensed into the characteristic term "the spirit of Rhodes", a term spontaneously used by participants in the first Conference and now set to be established. The "spirit of Rhodes" essentially reflects the common intention of developing constructive dialogue and creative cooperation initiatives while looking to the future. It favours the consolidation of stability, prosperity and democracy, promoting consensual solutions and forging brotherly relations among peoples. The "spirit of Rhodes" contributes to the restoration of the historical unity of South East Europe, North Africa and the Middle East, overturning stereotypes and highlighting the importance of harmonious coexistence of cultures and religions.
The effort of Greek diplomacy to institutionalise this alternative approach will continue on 22 and 23 May with the second Rhodes Conference on Security and Stability. Foreign Ministers and high-ranking officials of the States will exchange views on coexistence and co-operation in peace and stability (Live and Work Together in Peace and Stability)./IBNA