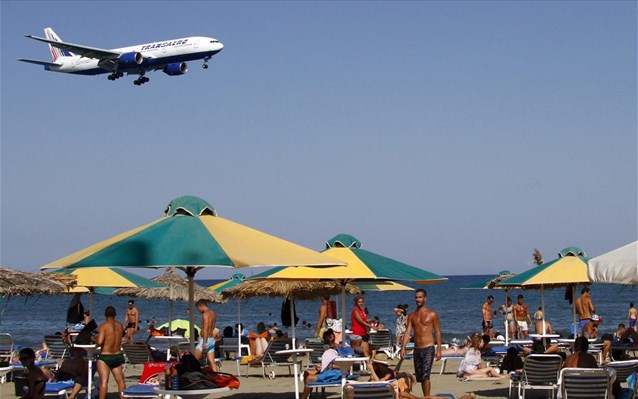 Nicosia, August 3, 2016/Independent Balkan News Agency
Revenue from tourism recorded an annual increase of 12.7% in May, the results of the Passenger Survey showed on Wednesday.
The Statistical Service said that revenue from tourism reached €244,7 mn in May 2016 compared to €217,1 mn in the corresponding month of the previous year.
In January – May 2016 revenue from tourism is estimated at €530,2 mn compared to €471,9 mn in the corresponding period of 2015, recording an increase of 12.4%.
The average duration of stay in the fifth month of the year remained unchanged from last year at 9 days, while the average per capita expenditure decreased to €670 compared to €706 in the same month last year.
The increase in revenue in May is mainly attributed to the significant increase of arrivals by 18.7%. In addition the per capita expenditure of tourists from the United Kingdom increased to €815 from €755. In contrast, tourist from Russia spent less as their per capita expenditure fell to €577 from €752 in May 2015.
Source: Cyprus News Agency