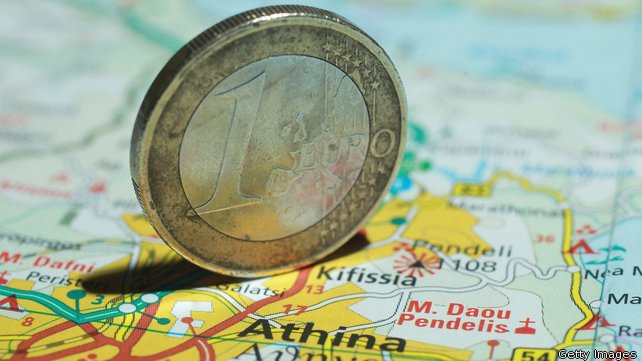 Athens, April 27, 2015/ Independent Balkan News Agency
By Spiros Sideris
The desired agreement for cash is not in sight, notes Reuters in an analysis and this translates into a greek step closer to bankruptcy.
However, the political leaders of Europe, central bankers and Greek politicians agree on one thing: if Greece collapses, no one wants his fingerprints on the murder weapon.
More simply, if the country runs out of money, no one wants to be accused of having pushed it over a cliff or failed to come to its rescue.
The eurozone governments seem to be preparing the ground to accuse the fledgling Tsipras government that put obstacles and failed to meet its commitments and dodged the tough choices while Athens was "burning".
"We do what we can to save Greece from itself, but in the end, it is up to them", is the message that comes from Berlin, Brussels and the headquarters of the IMF.
Maybe that's why, says the analysis, Chancellor Merkel has managed to express its good will, but also insisted that Greece must meet the terms of reforms, which include pension cuts and labor reforms.
"We must do all we can for Greece to not run out of money", she said after the talks with Tsipras last week.
"From the German side, we are ready to provide all the support required from us. But of course the reforms have to be made", she added.
Wolfgang Schäuble is openly skeptical about whether Athens can avoid leaving the euro.
According to Yanis Varoufakis, the countries of the eurozone did not lent all this money to save Greece, but to protect their own banks, which had recklessly lent billions to Athens.
"Nonsense", answer the officials of the eurozone. Banks shouldered losses in 2012, when the Greek debt was restructured with the PSI.
Varoufakis has enlarged the circle of responsibilities to the ECB, which he accused of "choking" Greece, drying the banks and reducing their short-term lending to the government.
The indignant response of Draghi followed, who said that the support of the central bank for Greece amounted to EUR 110 bn, but the treaty prohibits the monetary financing of governments.
"They have said so many times that they have run out of money, that when it really happened, no one will believe them", an EU official told Reuters.
According to information, the ECB is determined to not be the one that will pull the plug. If it realises that it can no longer support the Greek banks, it will pursue a political decision by EU governments.
The European Commission president, Jean-Claude Juncker, is willing to hold Tsipras' hand until the last moment, hoping that it would impose an unpleasant agreement of economic reforms to the left wing of SYRIZA before it's too late.
At the same time, there is also fear of protests by pensioners or even a scenario of violence in Athens.
If this happens, there will be plenty of recrimination, but nobody is really going to take responsibility, the Reuters concludes.