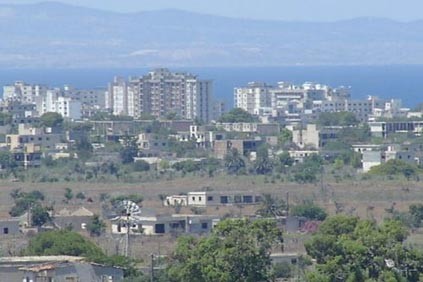 Nicosia, March 1, 2016/Independent Balkan News Agency
Deputy Government Spokesman Victoras Papadopoulos has made it clear that for the Greek Cypriot side the return of the now occupied town of Morphou is a prerequisite of any solution to the Cyprus problem.
In a written statement he explains that it is "a long standing position of Cyprus President Nicos Anastasiades that any action taking place during the Cyprus talks aiming to establish faits accomplis is unacceptable and will lead to not reaching a solution."
In this context, he adds, we believe that announcing development projects in Morphou "would be considered as an action establishing faits accomplis"
President Anastasiades, Papadopoulos notes, "will raise the matter at the negotiating table."
He concludes pointing out that "it is clear for President Anastasiades and the Greek Cypriot side that without the return of Morphou a solution could not be reached."
Cyprus has been divided since 1974 when Turkey invaded and occupied its northern third. UN backed talks resumed last May aiming to reunify the island under a federal roof.
Source: CNA