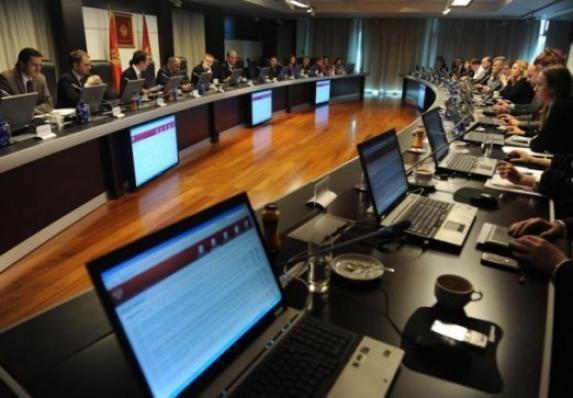 Podgorica, December 26, 2014/ Independent Balkan News Agency
By Adnan Prekic
As it was announced, the government will bring changes in the form of a new bill in an attempt to get rid of the problematic staff at the National Security Agency. The government has adopted an amendment for the compulsory retirement of the officers of the National Security Forces, who reach the age of 50 years and have 15 years of service in the Agency. In this way it will create the conditions for the removal of the old staff who have been a problem in the process of NATO integration of Montenegro.
With these changes the government will solve the issue of the personnel structure in  security agencies. The situation in this area was one of the biggest complaints in Montenegro's membership in NATO. In the explanation of government amendment states the need to "improve the situation of human resources in the Agency". In this way the government is trying to retire controversial personnel in the National Security Agency. This program was also supported by the NATO partners.
The reform of security agencies was one of the fundamental complaints of NATO Alliance, when deciding on Montenegro's membership in the alliance and it was mainly related to the National Security Agency. Changes in the legislation would open up space for the retirement of controversial staff in the National Security Agency. The government expects to thereby intensify the process of reform of the security services, which is one of the conditions for the invitation to join NATO.
If changes to the law wood be adopted, Montenegro will not be the first state to reform personnel security agencies with the implementation of controversial retirement of officers. A similar situation took place in Croatia, Slovenia and Bulgaria, ahead of accession to NATO, where they retired members of the service who have not been according to the standards of the Alliance.
In addition to strengthening the rule of law, reform of the security structure is a key task of Montenegro by the end of 2015 and Montenegro has to fulfill this task in order to obtain invitation for membership in NATO.
Referring to official data, media in Montenegro reported that the National Security Agency in 2007 had approximately 400 employees, and in the middle of this year around 300, of which 16 percent are more than 50 years of age, which means that many of them fulfill the criteria to go to mandatory retirement.
From the NATO summit in Wales it was announced that by the end of 2015 it will be made known whether Montenegro will receive an invitation to join the alliance. Leaders of NATO member countries have agreed to open intensified and focused discussions on Montenegro's candidacy for membership. On the ministerial meeting in June, NATO member States found that the reform of the Intelligence Service is not yet complete and that Montenegro has to complete the given conditions until the end of next year.