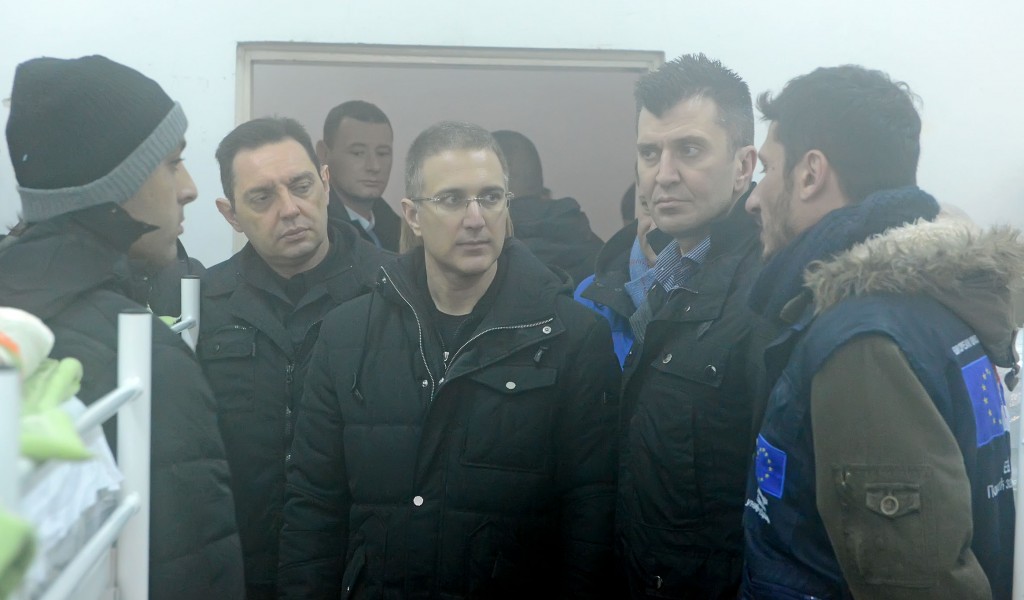 The migrants who reside in reception center in Obrenovac, a municipality in the City of Belgrade, would be allowed to go out from it only with the appropriate permits, minister Aleksandar Vulin announced today.
According to Radio-television of Serbia (RTS), Vulin refereed to "Incident, when the group of migrants attacked a woman in Obrenovac", saying that tougher checks have been introduced; he said "adequate restrictions on migrants movement were applied to improve the security of both migrants and local population".
The number of deployed policemen has been increased while "the situation" in the reception center is "calm", according to RTS.
"The migrants would be allowed to leave the center and come back at a defined time only with adequate permits", Vulin said. "Of course, they should get legitimation that could be accepted also by other institutions", he went on.
Vulin acknowledged that, since this morning, a special bus started to work. Namely, it will directly transfer migrants from Obrenovac reception center to Belgrade reception center "without meddling with the local population", the minister said.
At the same time, he promised that "the state would do everything in its power to restore the order". Vulin appealed to all to refrain from making judgments before official institutions get the adequate conclusions.
"They are the only ones who are authorized to get that kind of decision and I appeal to all to wait together for it", minister stressed obviously alluding to reported incident. However, Vulin did not give any details. He also said that Serbia would not change its migration policy, because "it is more of a law enforcement issue".
"If a migrant violates the law, he will be punished. If some Serbian national has violated the law, he will be punished. We are talking about the law enforcement, and not about who violates the law", Vulin explained./ΙΒΝΑ
Photo: Visit to reception center in Obrenovac, Aleksandar Vulin (left), interior minister Nebojsa Stefanovic and defense minister Zoran Djordjevic