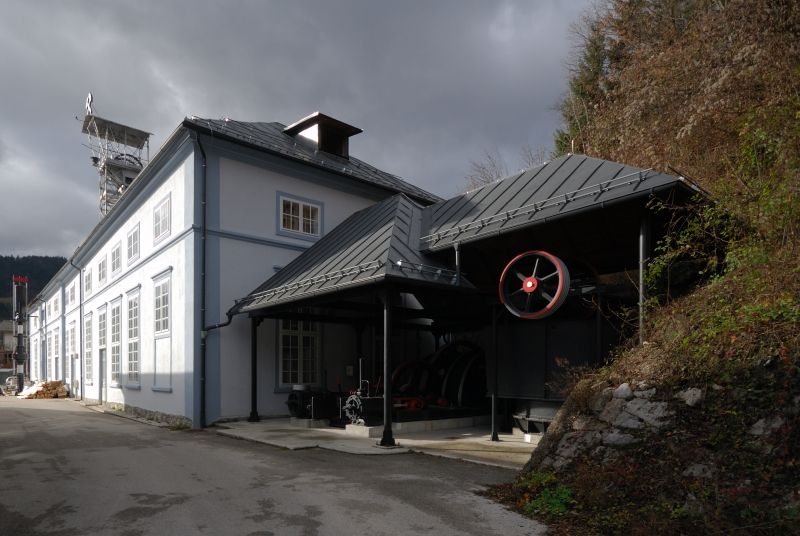 The western town of Idrija, which is home to a UNESCO listed mercury mine, proudly displayed another major piece of its industrial heritage to the public with the launch of a renovated smelting plant.
Along with the new visitors centre, the renovated plant houses an interactive exhibition on the development of smelting and mercury mining industry in Idrija.
The bulk of the funds for the EUR 2.3m project has been provided by the EEA mechanism, which is funded by Norway, Iceland and Liechtenstein.
The renovated plant, designated as a national monument, was inaugurated by PM Miro Cerar, who said it was the last piece in the puzzle of Idrija's history.
"It is the icing on the cake of a big development story – it is about how what was once the world's second largest mercury mine contributed to the local and global economy."
Cerar said the contribution was not just in the form of big industrial installations, but also intangible heritage of creativity and know-how.
"The mining centre's needs spurred the development of the first high school in the country. Idrija boasts the oldest brass band, the mining tradition produced a mining theatre," Cerar said.
He also mentioned the town's bobbin lace making tradition and žlikrofi, a type of ravioli typical for this part of the country.
Idrija's mercury mining heritage was listed as the UNESCO World Heritage site in 2012, alongside Almaden, in Spain. The two are the biggest decommissioned mercury mines in the world.
About 13% of all the mercury ever produced worldwide came from Idrija, where mining was the main industry for five centuries, until production shut down in 1994.
When the closure was started in 1977, the main reasons were low prices of mercury and partial depletion, while later environmental concerns prevailed.
The renovation of the Idrija smelting plant is the first phase of an EUR 7m project, which will later also include renovation of special smelting furnaces.
Apart from the Idrija Mercury Heritage Management Centre, the project also involved the Idrija Town Museum and the Norwegian partner Magma Geopark.
The new facility is expected to increase visitor numbers from 18,000 to 25,000 a year over the next five years./IBNA
Source: The Slovenia Times