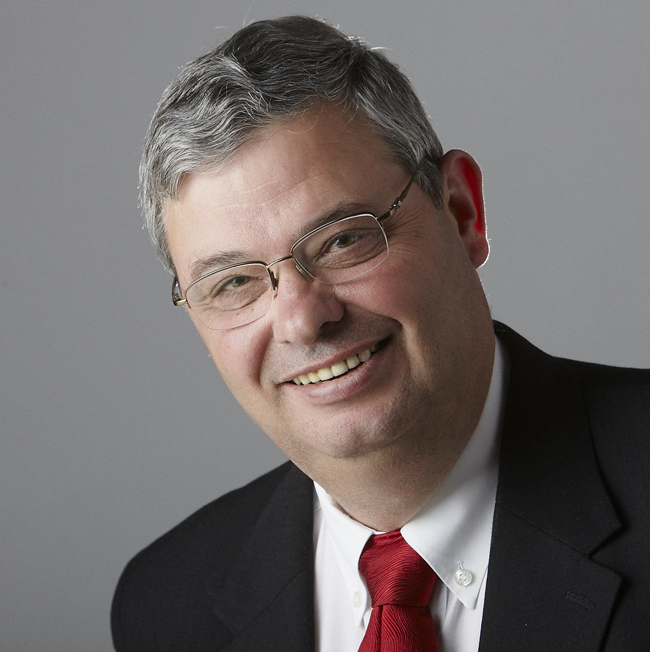 IBNA / Interview : Alexandros Kachrimanis Governor of Epirus
By Spiros Sideris – Ioannina
The region of Epirus is one of the poorest in the European Union. What do you consider to be the reason it is in this state when it has so many comparative advantages such as its culture and nature?
Epirus had the misfortune to tragically live and suffer the consequences of the Second World War and the civil war that followed. Moreover, for decades, it was geographically isolated, which was an inhibitory factor in achieving satisfactory growth rates. Gradually, in recent years, through the use of community funds, infrastructure was substantially improved, investment was made in several sectors and GDP rose significantly. However, the economic crisis these past five years has greatly affected Epirus and an organized effort must be made to return to previous growth rates.
What do you see as the most important problems for your region and what plans do you have for solving them?
The biggest challenge for us all is to restore the primary sector at the heart of economic activity. During the years of false prosperity, the countryside was abandoned by young people and we were transformed almost into a region of employees. This model has exhausted its dynamic now and everyone has realized that this situation must be reversed and the primary sector must be tapped into for the benefit of the local economy and the securing of jobs under, of course, the new conditions created.  There are still infrastructure issues, as well as issues to do with environmental protection and the development of new technologies, etc. which we are already addressing. To get the best results in terms of design and performance, the state must finally take bold decisions to decentralize powers.
The new design of the TAP pipeline doesn't pass through your region; however, research looking into the possibility of natural gas extraction in Epirus is underway.  Do you believe discovering natural gas reserves in the area will help economic development? And how would you safeguard one of the most important ecosystems in Europe from environmental damage?
The expansion of the natural gas network to Epirus is something that interests us as it could spur growth to the region. In this respect we are monitoring developments with great interest and look forward to expected natural gas exploration in the Ionian Sea, which could change the fate of the entire country, not just Epirus. The regional authority is not directly involved in all the different procedures, but to the extent possible it will ensure the strict compliance with conditions for the protection of the environment.
Tourism is one of the most important sources of revenue for the ailing Greek economy. The unparalleled nature and the cultural heritage of Epirus are strong advantages. What are your minimum goals for the development of tourism and how will you achieve them?
In terms of economic activity, tourism is one of our strongest points. Since taking office we have set a goal – and we are working towards this – to achieve balanced tourism development, linking sea with mountain tourism and with local production also.
We are investing in forms of alternative tourism and in the cruise sector with positive results, considering the financial crisis that has broken out. A great chapter in which we are also investing in order to increase traffic throughout the year is religious and cultural tourism. We have restored dozens of monuments and we continue to do so. We promote actions for ancient theaters, museums, etc. in order to offer a comprehensive tourist product which appeals to all citizens. It is a difficult process, with twists and turns, adversity and unpredictable factors, but, we continue the "fight" to attract Greek and foreign tourists to our region.
Your region interacts and is influenced by its neighbors due to its geographical location. How is your relationship with your neighbors on issues of development, security and cooperation?
In local government terms relations have always been good and in a spirit of cooperation especially with regard to the implementation of cross-border programs. There are, however, issues that require further improvement in cooperation such as security, but it is an area under the competence of state authorities. In this area much bigger steps could be made but it is something that stumbles on the weaknesses of our neighbors. I'm not just referring to crime and drug trafficking entering our country but also to the prevention and fighting of fires on the border from which Epirus has suffered greatly.
Finally, I would like to ask how you would like to see Epirus in 20 years' time. What would preserve and what would you take away from its current state?
I am convinced that Epirus will very soon return to growth. The Epirus of the next 20 years will have solved most issues relating to infrastructure and the environment while it will also have proceeded with the readjustment of its production and development model, with a shift towards the primary sector. The future is based on the present and the pas, so I think it is difficult for one to keep certain aspects and remove others with the exception of the insistence of some to oppose anything that is being done in this country.