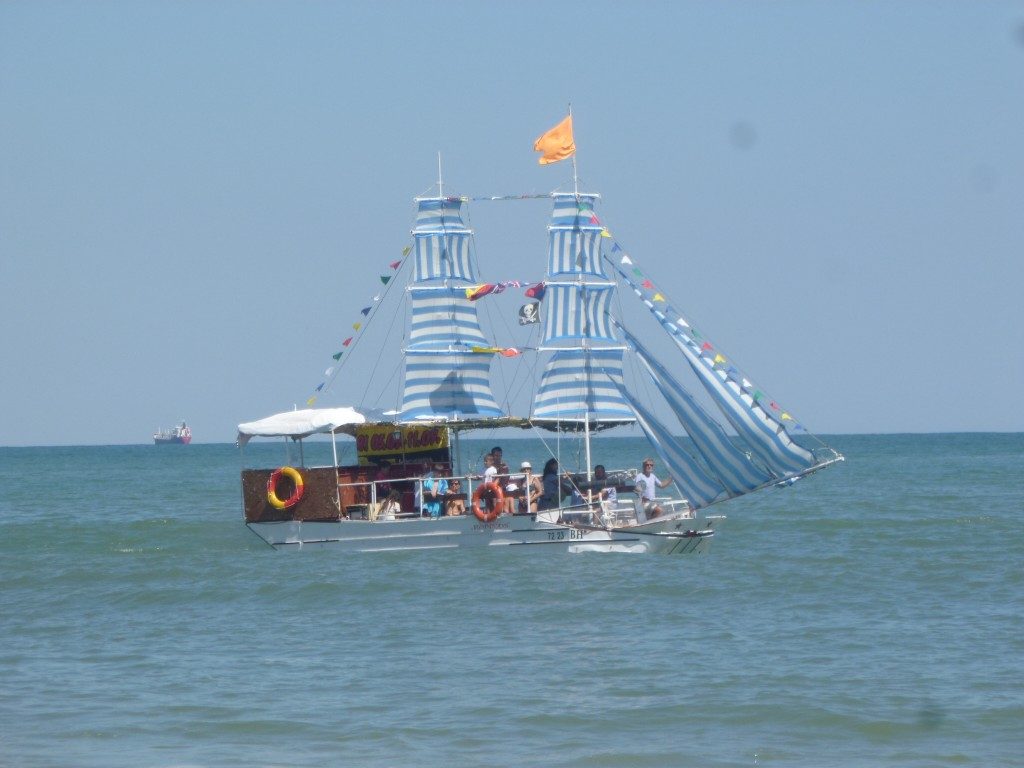 Sofia, June 20, 2016/Independent Balkan News Agency
By Clive Leviev-Sawyer of The Sofia Globe
Bulgaria's National Revenue Agency says that it will carry out large-scale checkups in resorts along the country's northern Black Sea coast from July 1 2016.
Milena Koleva, head of the territorial directorate of the agency in Bulgaria's largest Black Sea city Varna, told a meeting with representatives of the tourism industry that along with the tax inspections, there would be checkups by officials from the Interior Ministry, Customs Agency, Food Safety Agency and the Consumer Protection Commission.
The announcement comes after high-profile police and tax inspections were ordered at Bulgarian Black Sea resort places of entertainment after a gun battle at Sunny Beach which left a prominent underworld figure critically injured, one of his bodyguards dead and another slightly injured.
The July operation announced by the National Revenue Agency for the summer holiday season is not unprecedented. Recent years have seen similar checkups by tax inspectors and other officials, including Food Safety Agency staff, along Bulgaria's holiday hotspots coastline.
According to the deputy director of the National Revenue Agency in Varna, Ivelin Stanchev, the main objective of the July 2016 operation is to act against the illicit sector, to uncover those who are breaking the law and to gather reliable information on where unregulated business is being done.
Five hundred people will be involved in the agency's campaign, many seconded from other agency offices elsewhere in Bulgaria.
One of the methods used will be "secret shopper", to establish the actual revenue of places.
Vanya Dimitrova of the agency's fiscal control department said that a priority would be to monitor establishments with a large number of clients.
Tax officials will monitor the issuance of printed cash register receipts and see if there is a discrepancy with declared turnover.
Apart from hotels, restaurants and shops, tax officials will also check foreign exchange offices. In the event of serious offences, the business's office will be sealed.
Together with Border Police, National Revenue Agency staff will stop goods lorries at border checkpoints and check fiscal control of hazardous goods, according to Boika Genova of the National Revenue Agency's fiscal control department.
At Durankulak, a border checkpoint on the Bulgarian-Romanian frontier, buses carrying tourists will be stopped. The information gathered from these checks will be sent to National Revenue Agency, where staff will check for discrepancies with statements from hotels where the tourists will be staying.
Reports from the meeting said that the tourism industry representatives expressed concern that the agency checks will hamper their activity, slow orders and block bookings. But the territorial office of the National Revenue Agency said that they had the necessary experience and organisation so that the normal operation of businesses would not be hampered.
Photo: (c) Clive Leviev-Sawyer