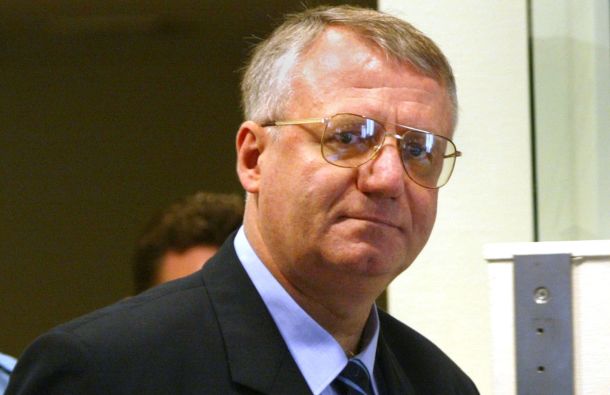 By Milos Mitrovic – Belgrade
European Parliament (EP) sharply condemns hate speech by Vojislav Seselj and calls on Serbian government to decisively dissociate itself from his statements,  states EP's draft resolution, which is to be adopted on Thursday. The initiative has been launched by Croatian members of EP earlier this month.
The draft specifies Seselj's "shameful statement" on Vukovar, which he made on November 17, the day that Croatia commemorates the 1991 war victims.
After 12 years in the detention center of The Hague based International Criminal Court for the Former Yugoslavia (ICTY) Seselj has been temporarily released on November 12, due to his poor health. However, Serbian officials claimed that the tribunal released him because "they did not know what to do with him" after lengthy process over the war crimes in Croatia, Bosnia-Herzegovina and Vojvodina.
Labor Minister Aleksandar Vulin even claimed that ICTY has released Seselj in coordination with EU and U.S. "to destabilise the political situation in Serbia and intimidate Prime Minister Aleksandar Vucic". Both Vucic and current Serbian President Tomislav Nikolic were Seselj allies for more than two decades. They parted ways in 2008. Vulin's claims have been rebuffed by both representatives of the EU and the U.S. in Serbia.
After coming from The Hague, Seselj reiterated his well known ideas about Greater Serbia, territory that would also encompass large parts of Croatia. This sparkled reactions from officials in Zagreb, including President Ivo Josipovic and Prime Minister Zoran Milanovic. Serbian diplomats believe that the main motive for the prompt reactions in Croatia lies in the current electoral campaign in neighboring countries.
Croatia will elect a new President on December 28 and incumbent Josipovic leads in the polls. However, Belgrade believe that Croatian actions in EU institutions may give the wrong impression, regarding Serbia's responsibility for Seselj's release. Last week Ivo Josipovic sent a letter to ICTY president Theodor Meron complaining on Seselj's "unconditional release" that may undermine the reconciliation process. Meron replied by saying that the reconciliation is the task for the countries in the region, rather than the Court's.
Soon after coming to Belgrade, Seselj held a rally and gave several interviews underlining his commitment to the idea of the Greater Serbia, accusing PM Vucic and President Nikolic for betraying Serbia's national interests. ICTY chief prosecutor Serge Brammertz expects the verdict in Seselj's case to be adopted in 2015.