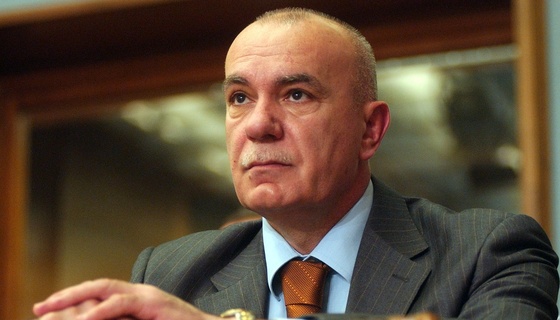 Podgorica, December 9, 2014/ Independent Balkan News Agency
By Adnan Prekic
Director of the National Security Agency of Montenegro Boro Vucinic has resigned. In a brief statement forwarded by the media, Vucinic explained that he submitted his resignation after discussion and agreement with the Prime Minister Milo Djukanovic. The reasons for his resignation were not disclosed. One of the conditions for Montenegro's membership in NATO was the reform of the security agencies. However, it is still unknown whether this has to do with Vucinic resignation, who recently was in Brussels in negotiations with officials from NATO.
One of the conditions for Montenegro's membership in NATO was the reform of the security sector. The upcoming 2015. was the period when Montenegro supposed to show results in this reform. On the eve of such major challenges was left vacant position of director of the National Security Agency of Montenegro.
In a brief press release Vucinic wrote that he brought the decision to resign after consultation with the Prime Minister Milo Djukanovic. "I expect that my retreat from the position be adopted by Government in the following sessions. In the past, me and my associates were serving to the citizens of Montenegro, their safety and national security interests, with full commitment to the implementation of reforms in the Montenegro on her path to NATO" , said in the statement Vucinic.
Reform of security agencies was one of the fundamental complaints of NATO Alliance, when deciding on Montenegro's membership in the alliance it was mainly related to the National Security Agency. In addition to strengthening the rule of law, reform of the security structure was a key task of Montenegro by the end of 2015 and Montenegro has to fulfill this task in order to obtain invitation for membership in NATO.
Referring to official data, media in Montenegro reported that the National Security Agency in 2007. employed approximately 400 employees, and in the middle of this year, around 300, of which 16 percent have more than 50 years of age, which means that many of them meets the criteria to go to mandatory retirement.
From the NATO summit in Wales it was announced that by the end of 2015 it will be made known whether Montenegro will receive an invitation to join the alliance. Leaders of NATO member countries have agreed to open intensified and focused discussions on Montenegro's candidacy for membership. On the ministerial meeting in June, NATO member States found that the reform of the Intelligence Service is not yet complete and that Montenegro has to complete the given conditions until the end of next year. It is quite clear what Montenegro needs to do in order to obtain an invitation to join NATO. The list of conditions that has been given by the member countries has to be completed by the end of 2015.