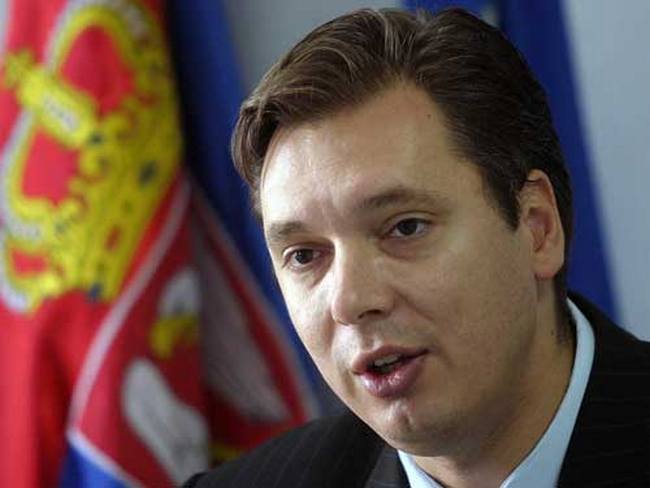 By Miloš Mitrović – Belgrade
"We have heard many times from Aleksandar Vučić" – Serbian Deputy PM – "that Serbia has moved towards the modernization. It was truth, the first necessary step had been done by both reconciliation with the world and pro-European orientation. However, there are no concrete suggestions for the administrative reforms which would lead to the modernization of the state, economy and other important domains in order to stop the decline of Serbia", Vesna Pešić, sociologist and opposition leader during the authoritarian rule of Slobodan Milošević in 1990s wrote in her article for "Danas" daily.
"So far, anti-corruption and anti-criminal incentives had been launched in order to gain the popularity for the Serbian Progressive Party leader (Vučić); therefore, these incentives were limited and the efforts had been done to fit them into the unchanged institutional frame. Nevertheless, there are no indications that the dysfunctional and corruptive administration – widely known as the party state – would be reformed", Vesna Pešić stated, adding that this kind of administrative policy can be defined as endemic corruption.
Aleksandar Vučić as the Deputy PM is in charge for the fight against the corruption and organized crime, as well as for the national defense. In 2012 elections his Serbian Progressive Party (SNS) won the majority in the Parliament. However, the leader of the Socialist Party of Serbia Ivica Dačić became the Prime Minister, as it was stipulated in the coalition agreement.
After the European Union Council promised at its summit on June 28th that the accession talks with Serbia would start "at the latest" in January 2014 "Vučić started to threat (coalition partners) of government reshuffling, and these threats were dragged through the tabloids for months. On a daily basis we have witnessed the new lists of the ministers that are to be sacked; biddings from dawn to dusk have destabilized the government, but not in order to improve it or to change the rules", Pešić emphasized.
"At the same time, our new reformists did not asked themselves from were such an informal authority that leaks and creates chaos – because it cannot be fitted into the current legal frame – came from", Pešić argued.
"It seems that SNS is trying informally, by mobbing, to make its partners give up from the coalition agreement rather than to initiate the eradication of the unlimited power by reforming the political system… Vučić should know that the position of the prime minister belongs to the party that is able to secure the majority in the Parliament, rather than to those that controls the most of the MPs", Pešić stressed.
She criticized SNS due to the fact that the position of the chief negotiator with the EU became the subject of the calculations.
"The final threat could be calling the early elections. However, the depleted citizens would not approve this, neither the EU, which expects the new achievements rather than the waste of time", Vesna Pešić concluded.