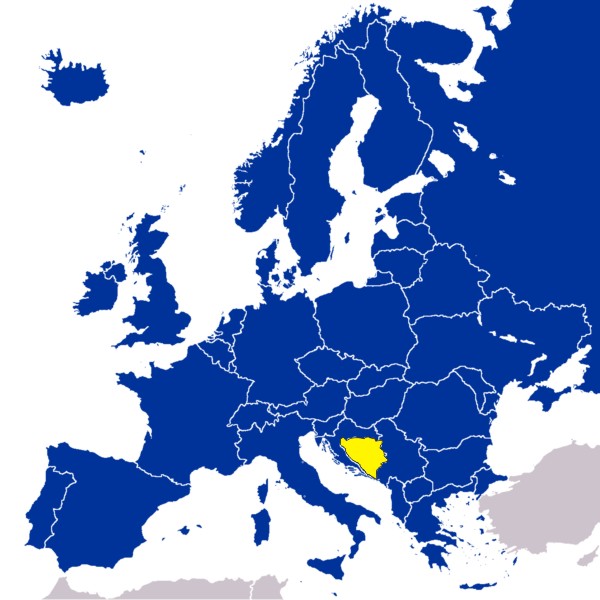 By Medina Malagić – Sarajevo
Since the end of the conflict in B&H, foreign media have branded the country as a place where the problems are intractable and an embedded part of the unfortunate political reality. This belief is compounded by the devastating conflict that engulfed the region for nearly four years and from which the people of this country are still recovering and suffering from its consequences.
However, due to a recent number of research studies that have been conducted, what is revealed is a different picture of B&H since the studies focused on the citizens themselves and what they wish for the future of their country.
B&H news media have published the results of an eight-year study that was conducted by Agency Ipsos, which revealed that the majority of citizens of B&H believe in the co-existence of Bosniaks, Serbs and Croats that is devoid of the supervision of the international community.
According to the research, citizens of B&H are more united when it comes to the presence of OHR (Office of the High Representative in B&H). In 2005, 82 percent of citizens thought that OHR treats B&H citizens as backward people, and in 2013 this number fell to 69 percent, but it is still a large portion of citizens.
This shows that B&H citizens do not see OHR and other international institutions in B&H as the institutions that understand the needs of the people, and are thus not able to offer viable solutions, and despite this attitude towards the international community, their salaries remain very high.
"In 2005, 68 percent of the respondents in the primarily Bosniak parts of B&H, 55 percent in areas with mostly Serbian inhabitants and 68 percent in Croatian areas believed in the possibility of peaceful co-existnece without internaitonal supervision. In 2013, that number fell to 55 percent in parts where Bosniaks are the majority, in predominantly Croatian parts it was 66 pecent, and in primarily Serbian areas it grew to 66 percent. Although the relative decline of optimism about peaceful co-existence without supervision in premodimantly Bosniak areas of B&H should be somewhat concering, on the whole, majority of B&H citizens are optimistic about peaceful co-existence and attitudes have not significantly changed in the last eight years", said in a statement by Agency Ipsos.
Agency Ipsos reports that in 2005 27 percent of B&H citizens wanted to live in a Dayton B&H, and in 2013 it was 28 percent, which is not a drastic difference.
However, the difference arises in the internal organization of B&H in different parts of the country. The statistics are a bit worrying in the RS, where optimism for EU integration fell to 50 percent in 2013, and skepticism for NATO integration stands at 82 percent, while majority of Bosniak and Croat inhabitants favor EU and NATO integration.