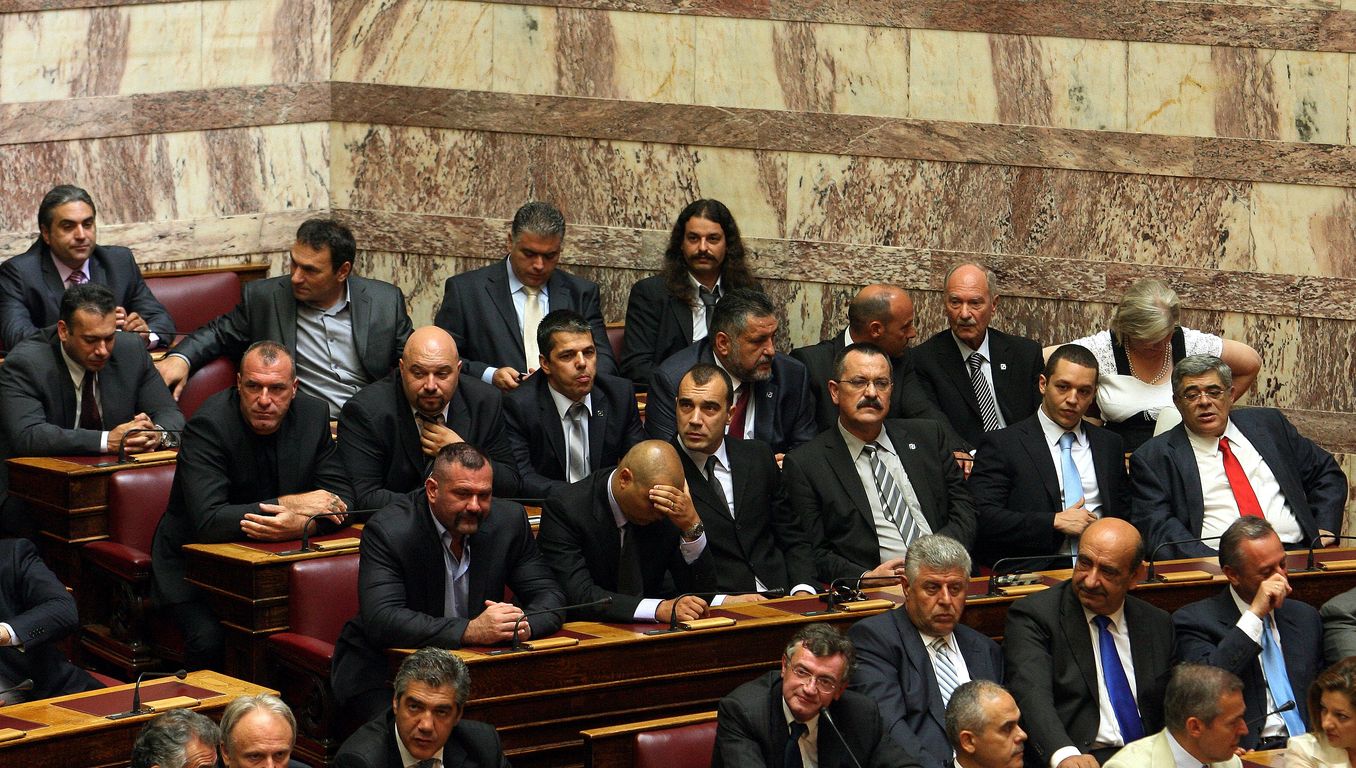 Athens, February 11, 2016/Independent Balkan News Agency
By Spiros Sideris
The Prosecution of the Supreme Court sent to Parliament a request to waive or not the immunity of the Golden Dawn MPs, Kosta Barbarousis, Yiannis Lagos and Elias Panayiotaros, as they are charged with violations of law 4285/2014 (anti-racism law).
After the preliminary investigation conducted by Attica State Security, members of the Golden Dawn on the weekend of March 19-20, 2015, threw leaflets that wrote: "Illegal immigrants out", while the following day (03.21.2015) at the Larissa Station, brochures were thrown which wrote "Greece belongs to the Greeks".
At the same time, the rally in Larissa Station, it was announced at a press conference of the Golden Dawn and its newspaper that had the phrase: "Rally of protest against illegal immigrants. No to racism against the Greeks".
Golden Dawn has claimed that it did not issue the controversial leaflets, while a video from ERT which has been transcribed, showed that there was incitement to violence and hatred against persons based on race, color and ethnic origin in a way that threatens public order (Article 1 of the anti-racism law).
The next step now is for the House to decide on the request for the waiver of immunity of the three Golden Dawn MPs.