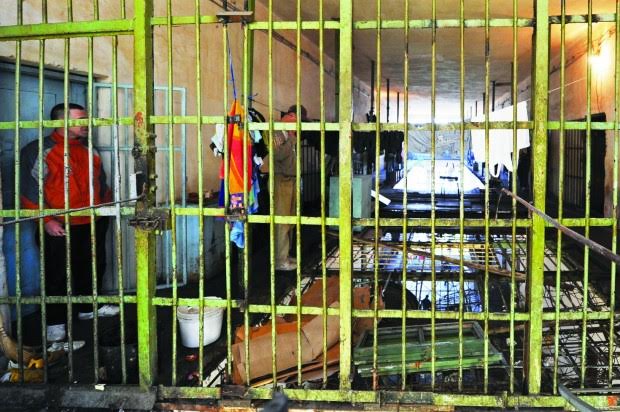 Skopje, 22 September 2015/Independent Balkan News Agency
By Naser Pajaziti
Parliament of FYR Macedonia has accepted the request to hold a referendum for the amendment of the law on amnesty. This incentive has been proposed by human rights NGOs, which demand the release from prison of all convicts who have suffered 60% of their sentence, but also the deliberation of cases which are suspected of being orchestrated and where there have been legal violations.
Parliament accepted the incentive for a referendum, but such decision must also be approved by the government.
"We have taken such incentive, following the numerous requests coming from prisoners of the country, who spend their sentences in catastrophic conditions. In some cases, they even demand retrials, because family members suspect of irregularities and unfair sentences", says Meri Nikolova from "Udar" civic incentive.
She appealed for inmates in nine prisons of the country to suspend their hunger strike, which has started yesterday about the serious situation in the prisons of the country.
"I want to ask to convicts to suspend their hunger strike, because we have gathered here to support them", Nikolova declared.
Family members also demand retrials, because according to them, their relatives are innocent.
Klenja family members say that the two brothers, Faton and Veton Klenja from Manastir, are victims of an orchestrated process in relation to a murder taken place in Manastir. For this, they have been sentenced 12 and 10 years of imprisonment.
Their defence lawyer, Vasil Georgiev, says that this is a classic orchestrated case by prosecution and according to him, the health of these two inmates is being damaged.
"We are hoping for procedures to be finalized as soon as possible in order for us to hold the referendum. This will reduce the number of inmates in the prisons of the country and the necessary conditions for the revitalization of prisons will be created", Georgiev says.
Human rights organizations report on the difficult situation in the prisons of the country.
"We are asking for the law to change, conditions in our prisons are not humane. There's a lack of hygiene, food, an overcrowding of prisons and also cases of torture", declared human rights activist, Idriz Sinani.
The Ombudsman issued a press release today, where it praised this incentive and offering its support for it.
In one of the largest prisons of the country, that of Izodrovo, the number of inmates is 1900, while its maximum capacity is 900. /ibna/