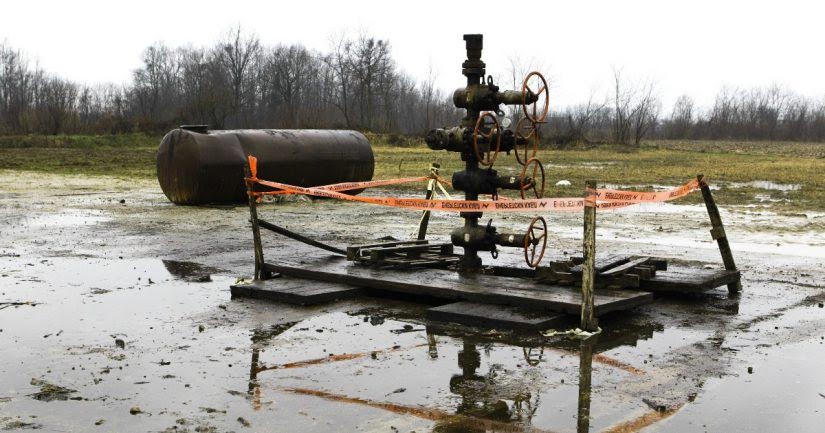 Years ago, Republika Srpska citizens were excited when they heard of findings of large quantities of crude oil in the northern part of this Bosnia and Herzegovina entity, but today, high hopes of a "European Kuwait" have disappeared.
The story begun almost eight years ago, when preliminary researches showed that an area on the South of the Sava river is a prospective location for exploitation of crude oil. Naftna industrija Srbije (Serbian Oil Industry), in a joint-venture with the company "Neftegazinkor", established a new company named "Jadran Naftagas" which was supposed to research and exploit the "black gold" of the area. The beginning was pompous and optimism was at the highest level. The first drilling in the village of Obudovac, near Šamac, was opened "escorted" by a large ceremony attended by the highest local and Serbian officials. Machines begun to drill the fertile soil and villagers were watching how operators were going deeper and deeper.
"These were days when we were hoping that Obudovac will become a better place for life because of oil. But, machines were here till 2015 and then they just disappeared. They said that oil is very good and that the research will continue after the chemical analysis of the findings," local community official, Dragan Mitrović, told IBNA.
He recalled the jokes made in connection with the oil in his village, like the one that wanted villagers calling each other "sheiks" and moments between them when they discussed what they would do when they would get rich. But, once the drilling machines left their land, their hopes vanished. What is visible now, is the gaping holes and nothing else.
"Nobody addressed us officially, nobody explained what is going on and what we can expect. They just left the village. Unofficially, there is a significant quantity of oil under Obudovac and underground the entire area, but because of the low price on the market, exploitation would not be cost-effective," Mitrović said.
The first serious research of crude oil at this spot took place in the mid '70s but the results were never publicised. After the war, the idea about Republika Srpska as the oil producer was again raised in 2010 and drillings began a year later. But, as Mitrović explained, there are no visible results. Despite the fact that in July 2016, Russian "Zarubežnjeft" announced on its website its withdrawal from the project after having invested 20 million U.S. dollars, apparently, other 'participants' still believe that the dream about finding oil can become true.
In a written response to IBNA, the RS ministry of Energy stated that research is (still) ongoing and that the project is still alive. Through an e-mail, Naftna industrija Srbije told IBNA that its posed questions were forwarded to the relevant company department but there has been no answer.
There were some rumors about crude oil in Federation BiH, but the exploration was halted before it even started.
Villagers in Obudovac remain hopeful that their corn and tobacco fields will, one day in the near future, become the oil exploration sites and that they will become rich…/IBNA