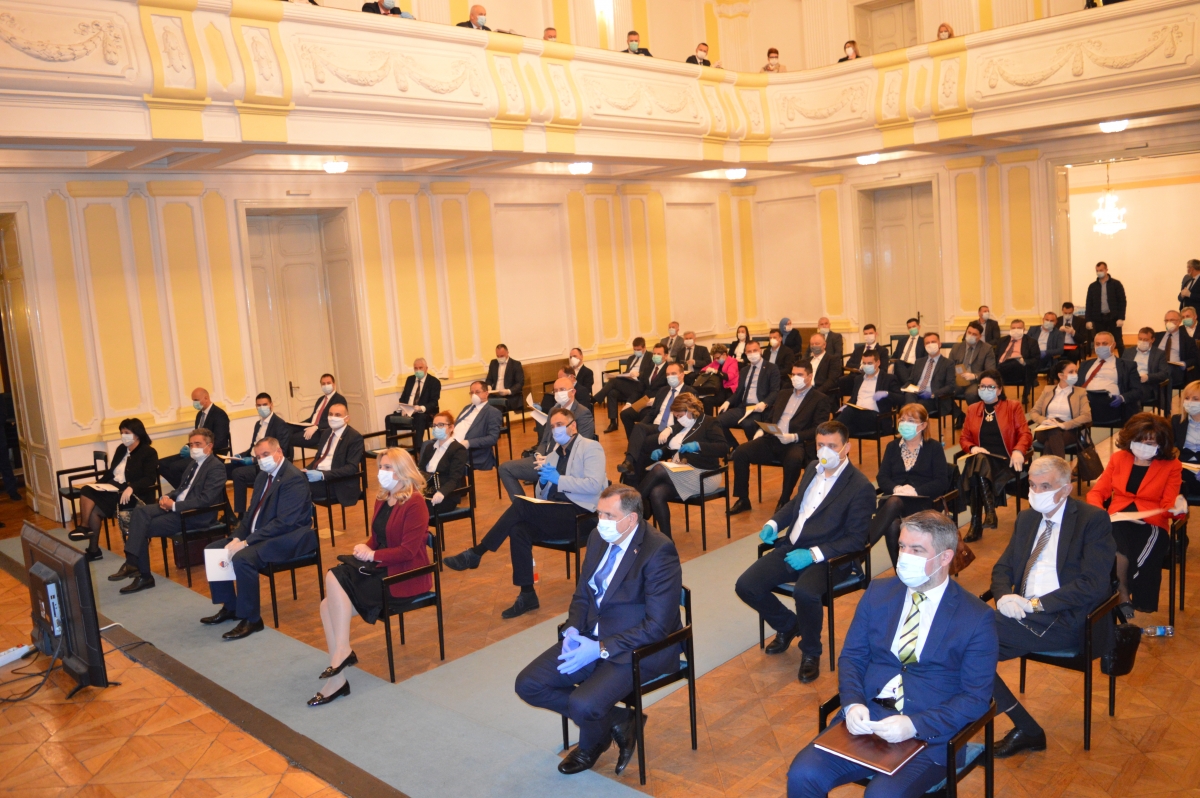 At a session in Banja Luka, the members of the Republika Srpska National Assembly adopted a decision declaring a state of emergency in this entity of BiH. The state of emergency has been declared due to the coronavirus pandemic.
Special care was taken during the session, in which the "social distance" between the MPs was respected. However, despite opposition from some MPs, the session was not broadcast on public television (Radio Television RS).
Opposition MPs had earlier announced that they would not vote in favour of such a decision.
Republika Srpska President Željka Cvijanović said after the session that with the introduction of the state of emergency she was given new competencies that would allow her to pass acts that have legal force.
This does not imply that the President of the Republic will work independently, and that this does not mean that the National Assembly is suspended.
Cvijanović said that all the options that had been available in the previous weeks had been exhausted, and that it was time to enter the legislative sphere to change certain laws. These laws will make possible to intervene in several areas affected by the pandemic.
This applies to the economy affected by the epidemic as well as to the area of ​​education, the president pointed out.
She expressed hope that this would be a temporary situation that would last a few weeks, possibly a few months./ibna