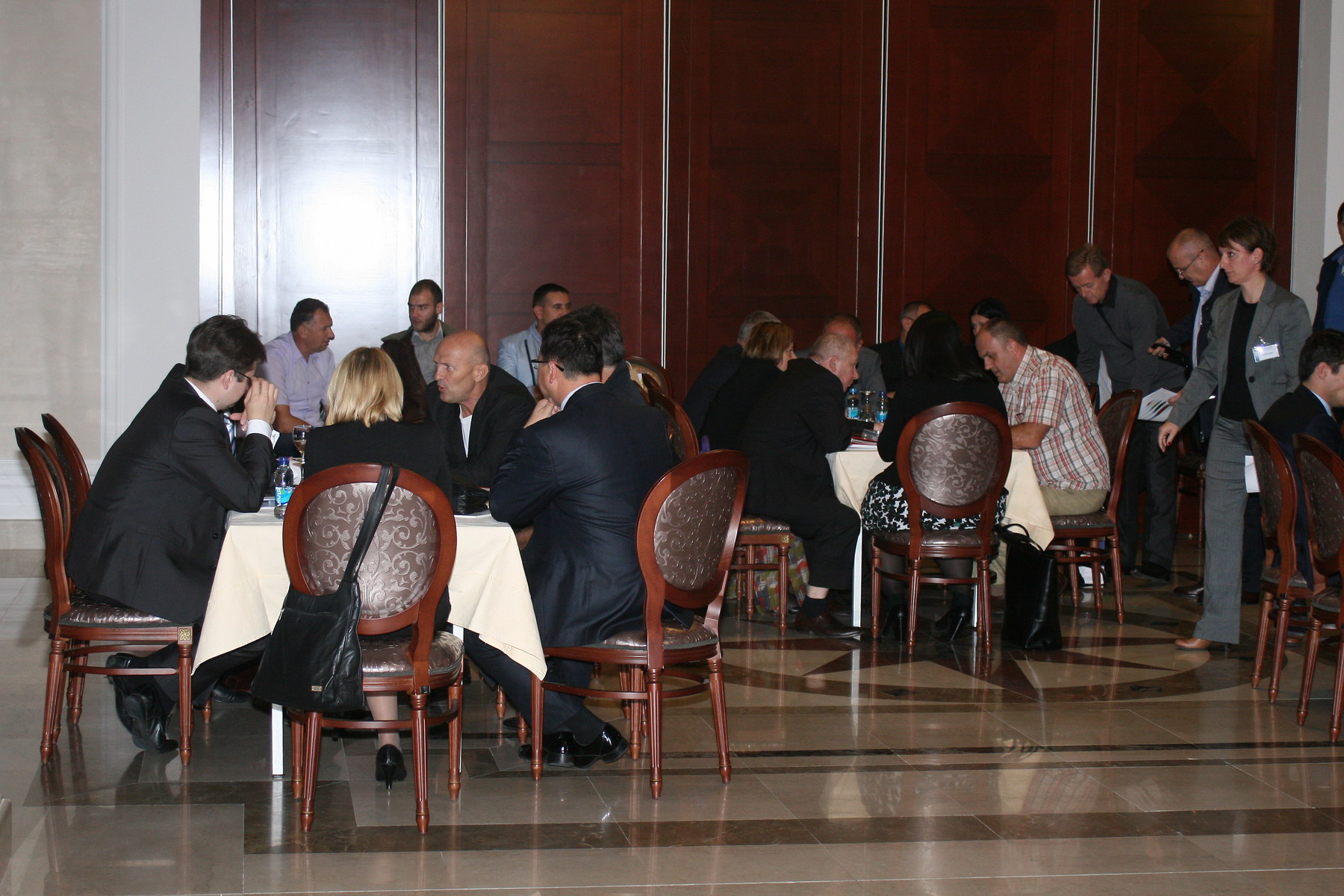 Banja Luka, September 25, 2015/Independent Balkan News Agency
By Mladen Dragojlovic
A delegation of business people from the russian city of Saint Petersburg visited Banja Luka on Friday to hold a series of meetings with colleagues from Republic of Srpska, in order to establish stronger economic links and to agree on several specific jobs.
The president of the Saint Petersburg Committee for Development of Entrepreneurship, Elgiz Kachayev, expects that the economic cooperation between this city and RS will develop in the future and announced a possibility for RS to open a shopping center in Saint Petersburg. During a visit to the village of Piskavica near Banja Luka, where the delegation attended the local folklore ceremonies, he expressed satisfaction with the impressions from RS and announced a promotion of RS in St. Petersburg's media.
"Impressions are excellent. We do not have a tradition like Serbian Patron St.'s Day (Slava). It is fascinating, and I think that the Serbian people will always be strong as long as they have such customs", Kachayev said.
Regarding tourism cooperation between St. Petersburg and RS, Kachayev said that the Russian delegation will have much to say about RS offerings when they return to Russia.
Russian delegation met RS PM, Zeljka Cvijanovic, who said that relations between RS and Russia are characterized by political understanding and economic cooperation.
"Russia consistently demonstrates an understanding of RS Dayton position, as well as the importance of maintaining the Dayton arrangement in BiH. Russia is showing it by its position and approach to either the UN Security Council, the Peace Implementation Council, or in direct communication with BiH", Cvijanovic pointed out.
Russian businesspeople also met the businesspeople from RS and agreed to cooperate on many fields. RS can offer the food and food products for Russian market because they met high standards in production, in accordance with Russian standards. The only problem is the prices these products will have on russian market, because expenses for transport and custom taxes are raising the cost. Also, RS can offer many more different products and cooperate with Russian companies on many fields.