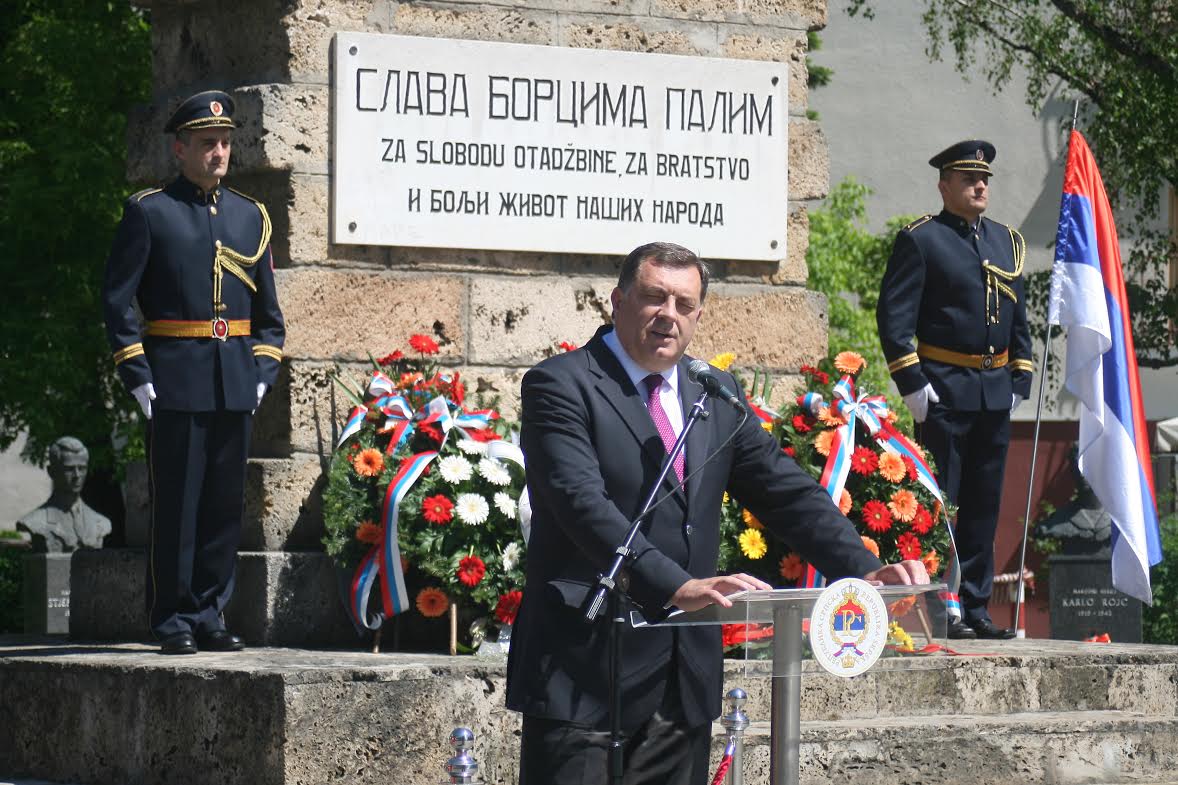 By Mladen Dragojlovic – Banja Luka
The President of Bosnia and Herzegovina's (BiH) entity, the Republic of Srpska (RS), Milorad Dodik, in the last several days repeated his calls for Srpska's independence, despite protests from the other entity, the Federation of BiH.
In his speach on mountain Kozara, near Prijedor, during the 72nd anniversary of the famous WW2 battle, Dodik said that since then, the battle against the "unfreedom" of the Serb people never stoped.
"Synonym to that unfreedom today is the state of Bosnia and Herzegovina. A country in which we were forced in and which didn't gave us anything to feel good about. We will have our real freedom when Republic of Srpska becomes an independent state, which will give full freedom to all the people who live in it, regardless of nationionality and religion", said Dodik, who is also the leader of the biggest RS party, Alliance of independent social democrats (SNSD).
He stressed that Bosnia and Herzegovina is a country without "internal consensus" and is not able to do anything without the intervention of international community. Dodik also said that the main future goal for the Serb member of the BiH Presidency will be to fight for the RS's authonomy and independency. New members of BiH Presidency will be elected on October's general elections and the name of SNSD's candidate for this place will be announced next week.
In the last four years, since Dodik was elected RS president, he has been calling for the dissolution of BiH and the recognition of RS as independent state. These ideas are not welcomed by Bosniak and Croat officials who are trying to force Office of High Representative in BiH (OHR) and other international organizations members to punish him, but that was never happened.
Many citizens of RS agree with Dodik's idea but also do not believe that it is possible in near future. One of them is Igor Mackovic, citizen of RS capital Banja Luka.
"If we consider RS's resources in natural wealth and energy, it will be better for us to be an independent state. But, in many things we must cooperate with the Federation of BiH. So, I think that the independency of RS is possible, but not in the near future; we must go a long way for that to happen", Mackovic told IBNA.
He added that RS must first ensure international support for its independency, something that at the moment is not possible.
photo: Mladen Dragojlovic