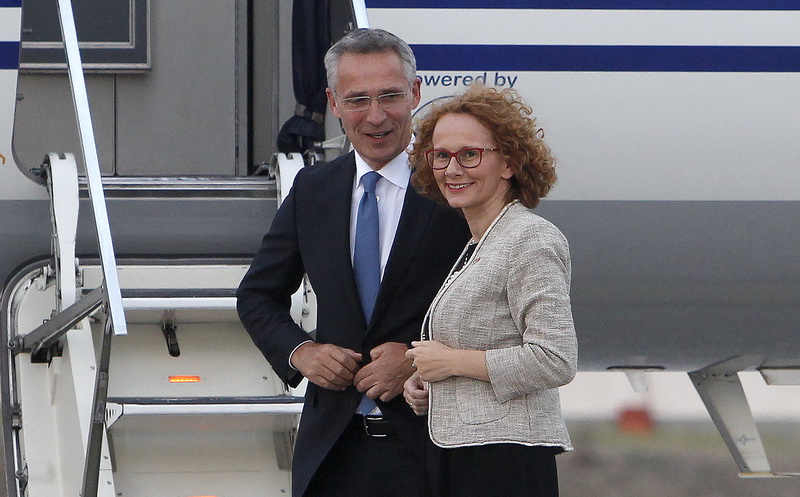 "I am extremely glad that at this meeting we will welcome for the first time our colleague from Skopje, Minister Radmila Sekerinska. The future Republic of North Macedonia now has a seat at NATO's table," said NATO's Secretary General Jens Stoltenberg in a press conference on Tuesday ahead of the two-day meeting.
NATO Allies on Wednesday will officially welcome Defence Minister Radmila Sekerinska who will be received by Stoltenberg at around 11am, prior to the start of the North Atlantic Council in Defense Ministers' session.
Sekerinska is also scheduled to hold bilateral meetings with her NATO counterparts from Belgium, Great Britain, Canada, Turkey, Greece, etc.
"With the participation of Defence Minister Sekerinska at the meeting of the North Atlantic Council, we become an active part of the Alliance, and after the full ratification of the accession protocol, which has already been completed in the Greek and Slovenian Parliaments, we will officially have the right to vote at all NATO meetings," Defense Minister's cabinet said in a press release.
The meeting will begin on Wednesday by discussing the future of the INF Treaty and Russia's ongoing violation of its provisions. The Secretary General called on Russia to seize the last opportunity to "return to compliance and save the INF Treaty."
Burden sharing and defense spending will also be high on the agenda. On the Allies' pledge on cash, capabilities and contributions, the Secretary General said, "the trend is up."
The second day on Thursday will focus on NATO's missions and operations, including Afghanistan, Kosovo, Iraq and maritime operations. Finally, Ministers will conclude with a discussion on NATO-EU cooperation and efforts to strengthen the European pillar within NATO./IBNA