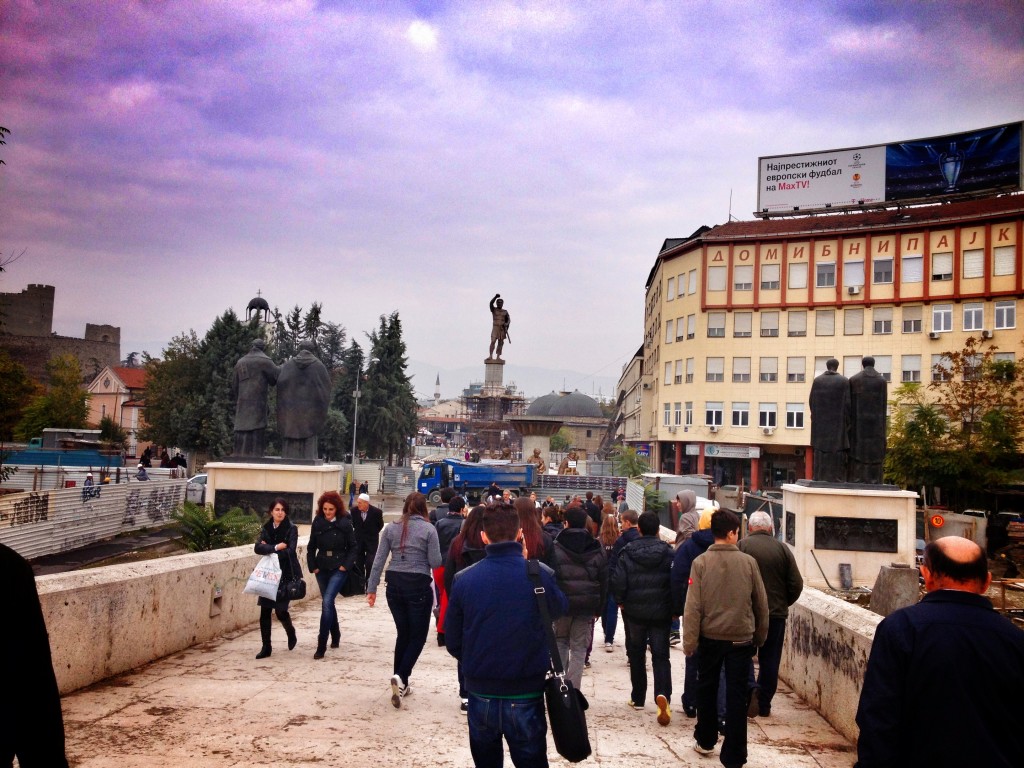 Debates are taking place in Skopje on the solution of the name contest with Greece, in order to give way to the integration of the country in Euro-Atlantic structures.
Former ambassador of FYROM in the NATO, Nano Ruzin told IBNA that a rapid solution is needed, while the proposal "Republic of Macedonia-Skopje" is an acceptable solution.
"Republic of Macedonia-Skopje, would be the best option for Macedonia's name. Consensus already exists now and in any case, the part in bracket or Skopje, will be forgotten after a while", Ruzin said.
According to him, there are three ways to solve this situation: to accept changes, not to accept changes or to accept FYROM as a temporary reference.
Deputy Prime Minister for European Integration, Bujar Osmani says that the solution of the name contest is a priority of the new government.
"The new government will be focused on finalizing pending bilateral issues, such as the name contest, which is a very complicated issue and which we must approach it in a sensitive way in order to find a solution which unblocks our path to integration in the European Union", deputy Prime Minister Osmani said.
According to him, the government has formed the Ad Hoc commission, which is preparing an action plan to analyze how the expectations of the international community can be delivered.
Media in the country has also mentioned the name "Vardar's Macedonia" and "Republic of Skopje". The Foreign Minister, Nikola Dimitrov said that there is nothing concrete so far and that they haven't been informed on new proposals for the solution of the name contest. /balkaneu.com/