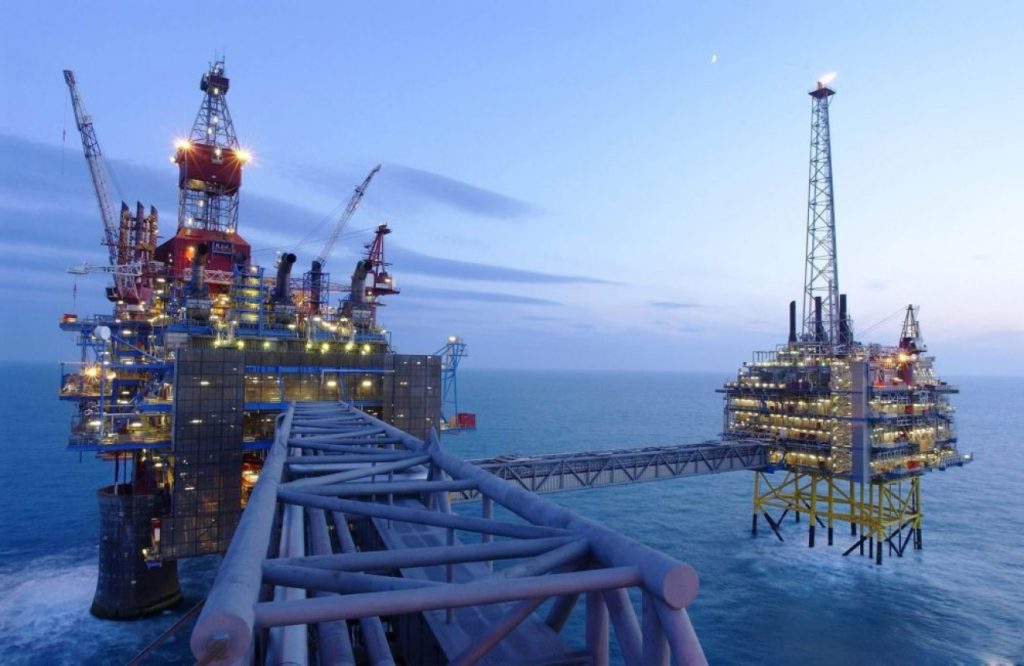 The Greek Minister of Environment and Energy, Giorgos Stathakis, the chairman of the Hellenic Hydrocarbon Management Company, Ioannis Basias and the representatives of the companies Willy Hernandez (Repsol) and Yannis Grigoriou Hellenic Petroleum (ELPE), have signed the contract for the granting of the right to explore and exploit hydrocarbons in the Ionian and Western Greece.
"With the current, ambitious agreement, it paves the way for Greece to turn, as has happened with many neighboring countries in the Eastern Mediterranean, into a hydrocarbon-producing country with the strictest environmental conditions and the greatest benefit to the Greek economy and the local communities", Giorgos Stathakis has said, pointing out that the "Natura areas will remain intact".
The relevant institutional framework is expected to be reinforced by additional amendments, which will soon be submitted to Parliament and, among other things, explicitly provide for a ban on fracking in hydrocarbon mines.
The agreement that has been signed foresees that the contractors will pay the Greek state as soon as the contract is signed. During the three phases of the procedure, which will last 7-8 years, an area payment will be made. When there is production, the contractor's profits will be taxed at 20% in favor of the State and 5% in favor of the Prefects. The State will receive the predicted fixed rents on the exploitations' turnover, and the funds will end up in the Generation Fund to strengthen the insurance system.
Contracts of concession rights that have already been settled, with ratification by the Parliament, in a number of areas of Western Greece are as follows:
Gulf of Patra (ELPE 50% manager, Edison 50%)
West of Corfu (Total 50% manager, ELPE 25% and Edison 25%), Marine Block 2
Arta – Preveza (ELPE 100%) and Northwest Peloponnese (ELPE100%), land areas
Aitoloakarnania and Ioannina (Repsol 60% manager, Energean 40%), land areas
The following time is expected to start the exploitation in Katakolo (Energean 100%).
This agreement, as noted, "closes the round of major contracts for all the tender procedures opened in the past, and now Greece enters the final phase of exploration and exploitation of hydrocarbons in a credible way, attracting significant investments"./IBNA