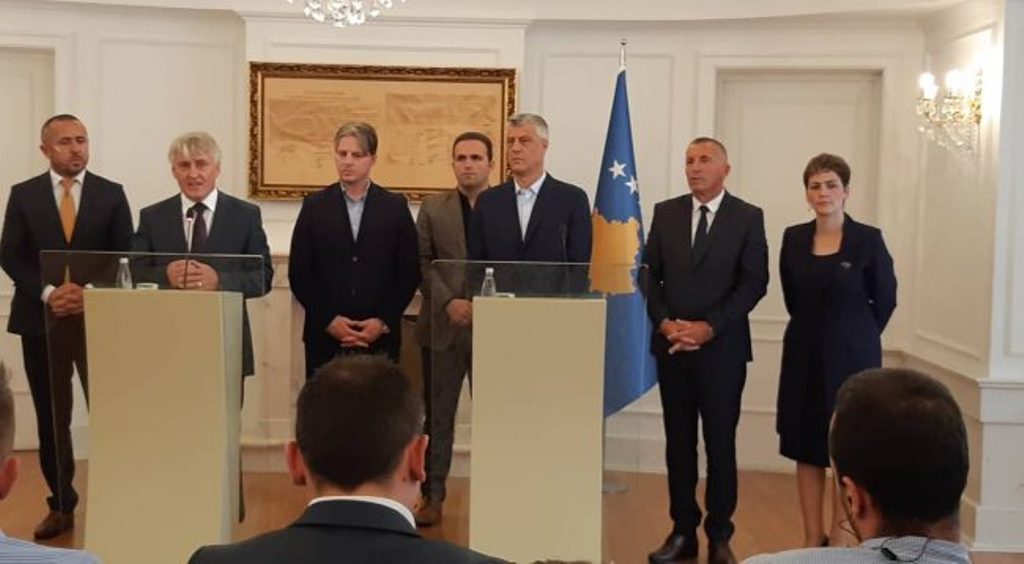 Representatives of three Albanian municipalities in the Presevo Valley have demanded from the parliament of Kosovo to vote a resolution which enables the union of this region in the south of Serbia with Kosovo.
Their demand has been made today in a meeting held in Pristina with the president of Kosovo, Hashim Thaci.
According to the mayor of Presevo, Shqiprim Arifi, the resolution  in question foresees: union of the Presevo Valley with Kosovo, the involvement of their leadership in the final stage of the dialogue with Serbia and the allocation of a national solidarity fund for the Valley.
"We demand that this resolution be approved as soon as possible. The resolution has been signed by all leaders of the Valley and we are hoping that it will be processed by the parliament of Kosovo", Arifi declared.
On his part, the president of Kosovo has backed their request by inviting parliament to approve the resolution in question.
He said that everyone should support the request made by representatives of the Presevo Valley for union with Kosovo. The president also said that the representatives of the Valley should be part of the final phase of dialogue between Kosovo and Serbia. /ibna/