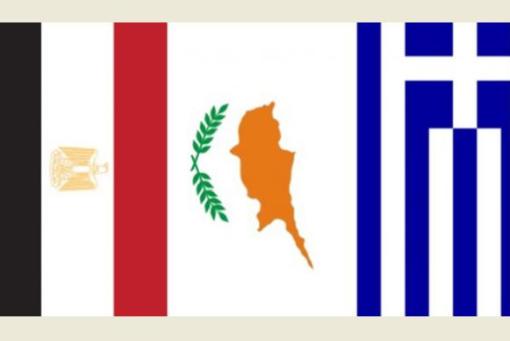 With success was concluded the 3rd meeting of the members of the Steering Committee, which has undertaken the implementation of the Memorandum of Cooperation between Greece, Egypt and Cyprus, on the establishment of the CEG COIN (Cyprus, Egypt, Greece – Collaborative Innovation Network), accelerating procedures for starting up the Network.
The two-day works took place on 18 and 19 October 2017, at the Ministry of Digital Policy, Telecommunications and Information in Greece, in Athens. The representatives of the three countries discussed, for the purpose of the network set up, how it operates and its areas of intervention.
The Memorandum of Understanding signed last July concerns the coordination between the Ministry of Digital Policy, Telecommunications and Information of Greece, the Ministry of Transport, Communications and Works of the Republic of Cyprus and the Ministry of Technology, Communications and Information Technology of the Republic of Egypt.
The three parties are committed to the development and mutual cooperation in research, innovation and business opportunities for the benefit of both the public and the private sector. In particular, the Cooperative Innovation Network will act as a platform to strengthen cooperation, networking and interconnection of innovation and business ecosystems in the three Mediterranean countries. Its aim is to promote and strengthen digital skills, entrepreneurship, research and development, as well as the use of best practices in information and communication technologies.
The inauguration of the Innovation Network will be announced at the next tripartite summit of Greek-Cypriot-Egypt leaders, which will take place in Cyprus in the coming period.
The meeting was attended by: On behalf of the Greek side, the Secretary General of the Ministry of Digital Policy, Telecommunications and Information, Giorgos Florentis, and the Special Advisor to the Minister, Angeliki Sgora. On behalf of Cyprus, the Senior Electronic Communications Officer of the Electronic Communications Department of the Ministry of Transport, Communications and Works, Andronikos Kakkouras, and the Senior Trade and Industry Officer, Entrepreneurship Head of the Ministry of Energy, Commerce, Industry and Tourism, Konstantinos Karageorgis . Egypt was represented by Deputy Minister for International Relations, , Nermine El Saadany, and Counselor of the Ministry of Communications and Information Technology, responsible for Education and Technological Innovation, Hossan Osman./IBNA