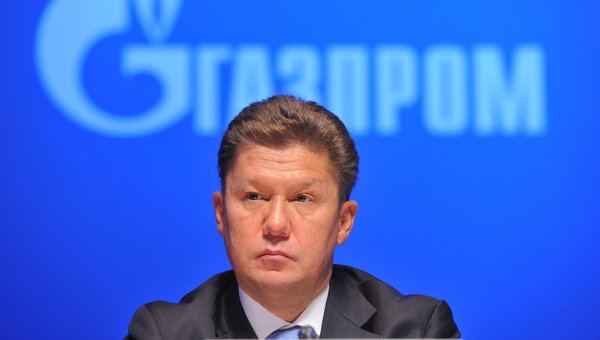 By Marija Avramovic – Zagreb
The head of Russian energy company Gazprom, Alexei Miller will arrive tomorrow for an official visit to Croatia, during which he is expected to meet with Croatian President Ivo Josipovic and Prime Minister Zoran Milanovic.
During these meetings the Russian and Croatian sides will discuss a number of energy issues and those that will surely be on the table are the Russian participation in the exploration and exploitation of oil and gas from the Adriatic continental reservoirs in Croatia, the South Stream pipeline and the future of INA.
According to Russian news agencies, Russian Prime Minister Dmitry Medvedev suggested to the Serbian Prime Minister Aleksandar Vucic to build a regional energy node in Serbia. Under this proposal, Serbia will serve as a crossroad of the future South Stream pipelines to Croatia, the Republic of Serbia, Kosovo and FYR Macedonia.
Medvedev made this proposal to Serbian prime minister at a meeting in Moscow where Vucic also met with Russian President Vladimir Putin. At the same time the U.S. is offering Croatia to become an energy hub.
The topics that will be discussed in Zagreb are becoming more important in light of recent events that have marked the energy in Croatia and Europe in recent months. These are the tenders for the exploration and exploitation of potential oil and gas fields in the Adriatic Sea, the fate of the South Stream project, controversies between the Croatian government and Hungarian MOL on the management of INA.
The Croatian government, especially the Ministry of Economy, headed by Minister Ivan Vrdoljak, lately pointed out that Croatia because of its position and its clearly shaped energy policy can solve potential problems with the supply of Europe from Russia and so has the opportunity to become an energy hub in the region and one of the essential input points of energy supply to Europe.
"This is neither the first nor the last visit of serious energy companies in Croatia. Iin the last year it has been going on continuously. It was our wish and in a few years we will feel the results", said Vrdoljak last week, adding that talks with the Russian delegation about INA are possible. He repeated that INA is a strategically important croatian company and has the potential to become a regional energy leader.