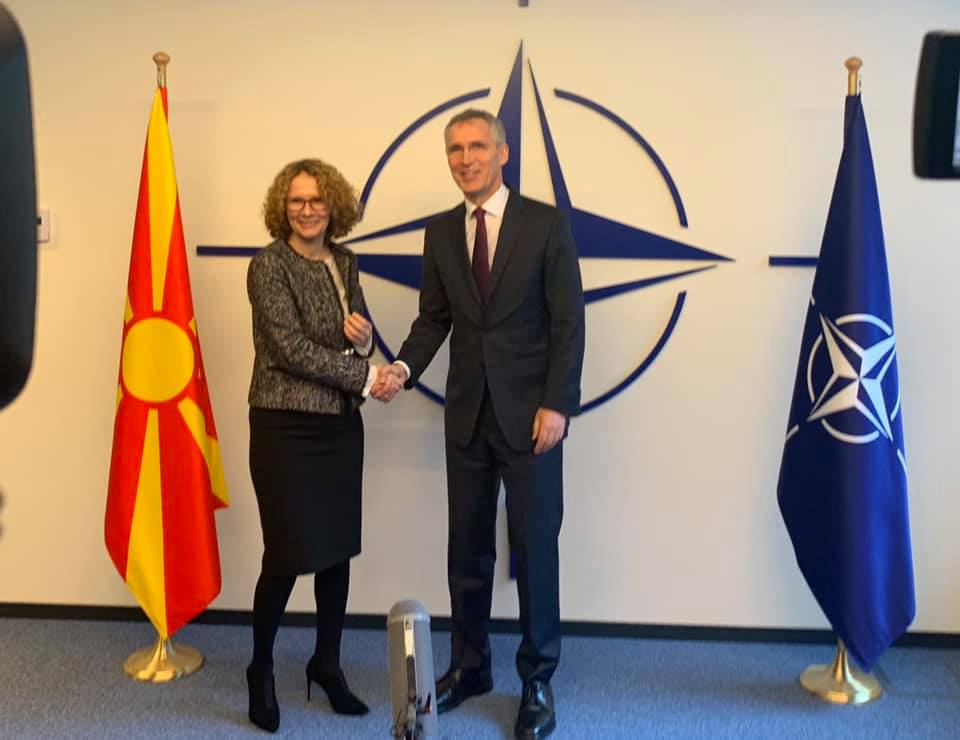 Republic of North Macedonia has sat for the first time at the NATO table. Minister of Defence, Radmila Sekerinska said that the changes have not been easy, but not impossible.
"I would like to thank you for enabling my country to become part of the most powerful alliance in the world in this difficult moment. If there's will and commitment, everything is possible. Together we made it", minister Sekerinska said in the meeting of the Alliance.
On the other hand, NATO's Secretary General Jens Stoltenberg said that today is a big day for North Macedonia.
"It's a great pleasure to have you here for the first time as representatives of your country in the NATO. It's also a pleasure to refer to your country as Republic of North Macedonia. This is a historical moment for all of us", Stoltenberg said. /ibna/