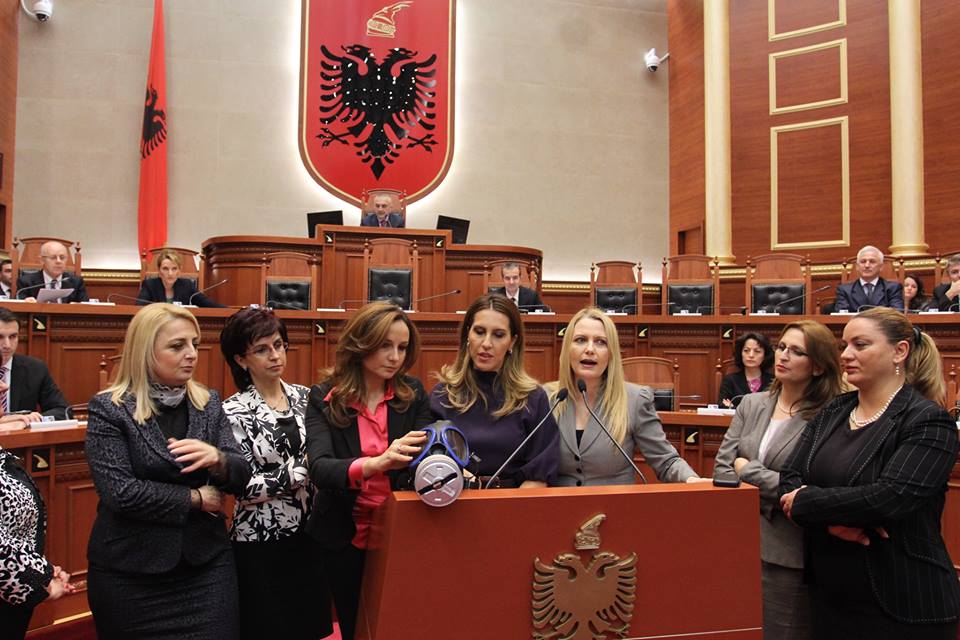 Tirana, March 7, 2014/Independent Balkan News Agency
In the framework of March 8, World Day of Woman, organizations that defend their rights say that the representation of women in society is still low, while their representation in high state levels, especially in parliament, remains even lower.
Currently, out of 140 MPs, there are 26 women accounting for 18.6 of the total number. 13 of them belong to the Socialist Party, 9 of them belong to the Democratic Party and 4 of them belong to the Socialist Movement for Integration.
Open Data Albania has conducted a study in relation to the participation of women in politics in order to promote gender equality and empowerment of the role of women in representative posts.
Arantia Brahaj, directress of ODA, says that the district of Diber, Gjirokaster and Kukes have no women representatives in parliament.
"The districts in the north of the country bring a total of 5 women representatives in parliament, against 11 women MPs in the south and ten others from the mid Albania districts", says Brahaj.
The low representation saw a further decrease in the recent weeks, as several women MPs resigned from their mandates after their nomination as ministers, while 4 others resigned within a few days in circumstances that caused debates within political camps.
Brahaj says that the representation of women in parliament has been low for many years. In the past five years, it saw an increase in the current levels which are also modest as they are far from the 30% standard of gender representation, which is a promoted standard.
"The level of representation in parliament with 18.6% is a low level as opposed to European and Balkan countries such as Kosovo, Macedonia, Montenegro, Bosnia or Serbia. Turkey, Hungary and Romania are the only ones which have a lower representation than our country".
But parliament is not the only place where there's a low representation of women. Communes and municipalities also have a low representation of women. With only 11 women as heads of communes, or 1.5% of the total and 3 women mayors or 4.6%, the representation of the woman in electoral processes remains problematic. /ibna/