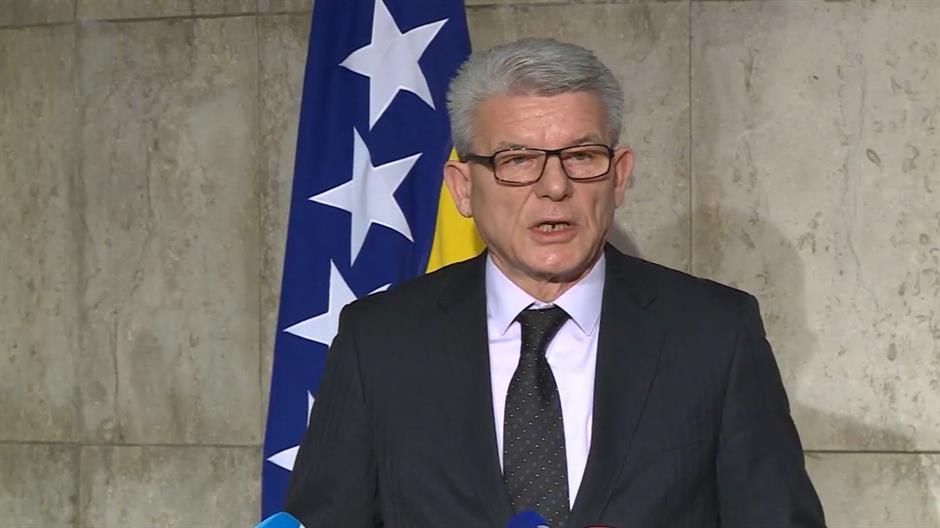 Shortly after the death of Iranian General Qasem Soleimani, rumours emerged saying that he played an important role in Bosnia and Herzegovina, during the 1992-1995 war. It is a known and confirmed fact that Iranian intelligence service and military trainers were in BiH helping the Bosniak Army of the Republic of Bosnia and Herzegovina (A RBiH), and that they had training camps on several places in the areas under Bosniak control.
But the most recent reports suggest that current BiH Presidency member, Šefik Džaferović, had several meetings with Soleimani. Also, as Serbian media reported, Džaferović had control over 7 Muslim Brigades, largely known as El Mujahidin. This military unit has consisted of foreign fighters, mostly from Arabic countries. Some analysts consider this unit as the seed that later became Al Quaeda.
"Džaferović, who is known for issuing Bosnian personal documents to members of the notorious El Mujahidin Brigade during the war, met and was cooperating with Iranian General Soleimani wherever members of the Iranian Revolutionary Guard would take part in attacks on Serb positions and crimes against Serbs", reports the media, citing diplomatic sources in Sarajevo.
Allegedly, Džaferović met with Soleimani during the war when he was the Head of the Zenica Security Center.
According to this source, Soleimani, the leader of the elite division "Quds" of the Islamic Revolutionary Guard Corps, explained his stay in BiH with his known saying: "Wherever Muslims need help, I am there".
Džaferović, of course, denied that he had any connections with Soleimani and El Mujahidin Brigade. In a statement to the media, he said that the Serbian intelligence, through the pro regime media in Belgrade, primarily 'Novosti' and 'Tanjug', once again released a series of lies about him.
"This time it is a ridiculous attempt to link me to the recently killed Iranian General Qasem Soleimani. In doing so, they are recycling the old, Greater Serbian propagandist stories about alleged war crimes. The content of the published texts, made up entirely of untruths, would not deserve a single letter of reaction if it were not for the message sent to me through the regime's media in Serbia as a member of the BiH Presidency", the statement said.
Croat member of the BiH Presidency, Željko Komšić, who during the war was a member of A RBiH and holds the highest military medal of this Army, defended Džaferović.
"Džaferović is an honorable man, and the attacks by the Serbian media are nothing but unscrupulous lies. Also, these attacks are not only attacks on Džaferović himself, but rather they represent continued attempts to discredit the institution of the Presidency of Bosnia and Herzegovina and discredit the state of Bosnia and Herzegovina.
All those who honour and respect the state and are in politics are obliged to condemn this and call it by its real name. If that does not happen, someone else will be the target tomorrow", Komšić says in a statement./ibna