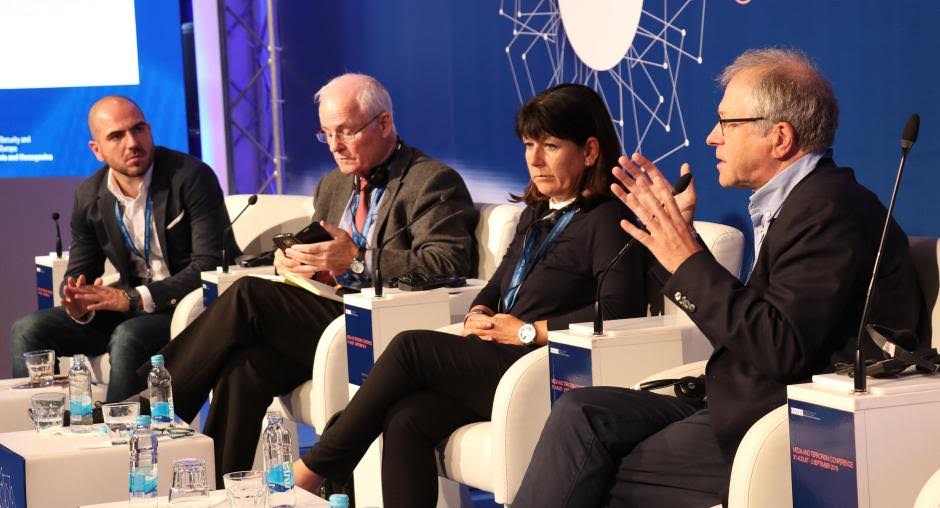 More than 100 journalists and media professionals from Bosnia and Herzegovina (BiH) and the region gathered to discuss media and terrorism at a conference organised by the OSCE Mission to BiH, which took place last weekend at the Jahorina mountain resort.
As the OSCE Mission to BiH announced, the discussion focused on the latest trends, challenges and standards in reporting on violent extremism and terrorism in the modern media landscape.
"Journalists and editors face many challenges when approaching sensitive subjects such as terrorism.  One of those challenges is how to respond to the right of the general public to be informed while remaining objective and avoiding the pitfall of adding to the atmosphere of fear that often surrounds these issues", said the Head of the OSCE Mission to BiH, Bruce G. Berton.
He added that "terrorism is not something new, but technology is and it enables the reports on such attacks to reach all people in the world in a few minutes".
According to him, terrorist groups are very aware of the power of technology, and they use the messages of rational choice, saying that "things are better with them and you would fit in very well."
UNESCO Assistant Director-General for Communication and Information, Moez Chakchouk, said that media development is essential for the development of a country.
"Ethical and professional reporting means informing the public without giving in to exaggeration or sensationalism. This is essential since sensationalism offers the heightened visibility that terrorists' desire and that could inadvertently inform copycat attacks. Through balanced and pluralistic coverage, the media can help to bridge ethnic, political, religious, and social boundaries. Professional and ethical journalism help to make peace, dialogue and mutual understanding a reality", Chakchouk noted.
Unwilling or inadvertent amplification of the violent extremist narrative is an extremely difficult dilemma faced by journalists, highlighted Terri Judd, a consultant on countering violent extremism and strategic communication.
"This is why forums such as this one are vital to empower the media with the knowledge and skills to counter the message, build resilience and support communities that may have individuals vulnerable to destructive terrorist propaganda", she highlighted.
Serving as a platform for the exchange of experiences and best practices in preventing intolerance and societal divisions when reporting on terrorism, the conference contributed to the professional development of the journalists and media professionals who participated and helped to promote stability in BiH. It was a part of ongoing programmes being implemented by the OSCE Mission to BiH, aimed at promoting freedom of the media and countering violent extremism in BiH…. / IBNA