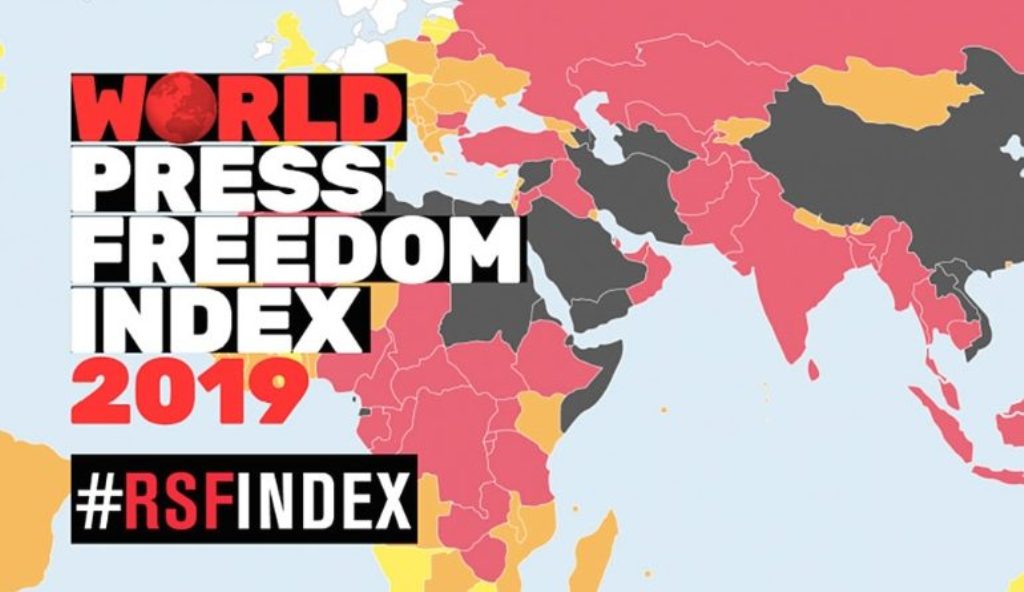 The Paris based Reporters without Borders organization says in its report on the freedom of information that hate against journalists on a global level has turned into violence.
In this index, Kosovo ranks 75th as opposed to 78th a year ago.
The report says that "the political situation in Kosovo became increasingly tense and unstable in 2018 as a result of neighbouring Serbia's rapprochement with the European Union, which left Kosovo's government isolated diplomatically. The government's lack of transparency on the issue of Europe elicited strong reactions from the Kosovar public and journalists."
The report also says that certain media outlets that had been sidelined did not hestitate to criticise the nationalist policies of President Hashim Thaci and his Democratic Party of Kosovo, while the government accused critical journalists of being "traitors" or "Serbian sympathisers".
The report stresses that " Kosovo's ethnic divisions are the source of very disturbing problems for journalists who are members of the Serbian minority". However, the report underlines that "the media landscape nonetheless seems relatively pluralist – at first glance, at least – and many media outlets have owners with no direct political links, which results in more diverse editorial policies and opinions. /ibna/