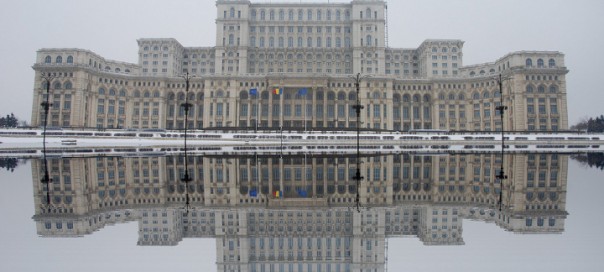 Bucharest, March 21, 2015/ Independent Balkan News Agency
By Daniel Stroe
BCR, Romania's largest bank, revised up its estimation about Romania's economic growth both in 2015 and 2016 amid a growing consumption in households and the overall feeling of confidence.
"The very low inflation, modest improvements in the private sector of the labor market and the Government's inclination towards social and personnel spending and are the main elements that support our scenario concerning a strong private consumption in 2015", BCR says in its report.
At the same time, the bank's research experts revised up the economic growth prognosis for this year, from 2.2 to 2.8 per cent, with the private consumption weighing decisively in this evaluation. The low inflation should keep the income level in the territory on a positive level while the retail sales are expected to be solid.
At the same time, experts say, investments could register a timid increase in 2015, but tensions between Greece and the Eurogroup could affect the flux of investments towards Romania, the report also notices. Also, a possible continuation of public investments contraction could also impact on Romania's economic growth. Next year economic growth prognosis shows an advance from the initial estimated 2.7 to 3 %, according to the same source.
As concerns consumption in the households, BCR says it could grow by 3.2 % in real terms over the course of 2015, beyond the initially assessed 2.3 %, while the perspective of retail sales remains good since consumption loans in the national currency could accelerate. "Annual increases of the nominal average salary have accelerated up to the 5.5 % level in January, suggesting that, after four years of consecutive economic growth, signs of positive effects on the labor market are starting to notice", it further says.
The European Commission anticipates a 2.7 % economic growth for Romania in 2015, up from a previous 2.4 % estimation, while the World Bank appreciates Romania's GDP will go up by 2.9 %. The European executive arm argues Romania's economic growth prospect remains a robust one especially thanks to the internal demand and a stable labor market. After an abrupt decline in 2014, the European Commission expects the inflation to stay on a moderate level this year, too, while it assesses the fiscal consolidation will continue over the course of the year.
As concerns 2014, the European Commission, in its latest evaluation, revised up the economic growth from 2 to 3 per cent amid good results over the third quarter following an increase of private consumption and exports beyond expectations."As we have already noticed in 2014, loans in the national currency are continuously growing, since credit conditions have relaxed", it argued.
At the same time, exports are expected to grow further in 2015 and 2016, at a slow pace though, thanks a better economic performance of Romania's main partners. Still, amid the increased private consumption, imports are expected to grow at a bigger pace.  For 2016, the European Commission's prognosis is 2.9 %.