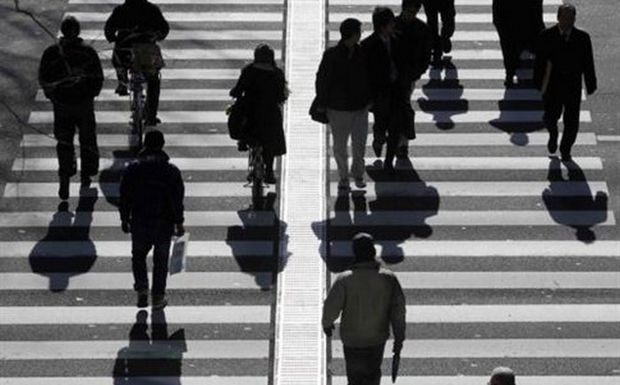 London, August 25, 2015/ Independent Balkan News Agency
By Thanasis Gavos
The pan-European problem of skills mismatch in the graduates' labour market has been highlighted in a policy report by the UK's Chartered Institute of Personnel and Development (CIPD).
The report points to the fact that in recent decades the increase in the number of graduates has generally not been matched by an increase in high-skilled jobs. The paper focuses primarily on the British case, but also deals with the situation in many other European countries, including Balkan members of the EU.
Comparisons across Europe suggest that graduate over-qualification is a particular problem for the UK, with 58.8% of UK graduates in non-graduate jobs – a percentage only exceeded by Greece and Estonia.
Drawing on data from the European Social Survey, the CIPD notes that graduates' over-qualification in Greece stood at a disappointing 64% in 2010, up by almost 20% since 2004.
In the other Balkan country included in this particular survey, 12% of Slovenian graduates were employed in jobs that were not requiring their level of skills in 2010.
Slovenia was actually in a par with countries such as Germany (10%), the Netherlands (12%) and even Switzerland (7%), for which the British institute comments that they have a strong history of vocational training.
The CIPD report also cites an alternative source, the European Working Conditions Survey, which asks respondents to give an assessment of the skills they use in their jobs. Greece again features high with almost 47% of employed graduates stating that they are underutilised, meaning that they have skills to cope with more demanding duties.
Greece comes second in Europe in this regard only to Romania, which returns a percentage of 51% of 'underutilised' graduates. Croatia with 45% and Slovenia with 43% are not far behind, whereas Bulgaria with a respective percentage of around 28% is somewhere south of the European middle.
On this table, the only European countries where less than one in four graduates perceive their job as insufficiently demanding are the Czech Republic, Finland, Lithuania and Norway.
A third source quoted by CIPD, although with an asterisk regarding its methodology, is a 2102 European Commission survey, in which Greece comes on top as regards over-qualified employees – extending to the whole labour force this time and not just graduates.
Around 27% of Greek active workers are said to be in positions inferior to their skills and expertise. The respective percentage is similar in Cyprus (20%), while an overall different picture is presented in Bulgaria (8%), Romania and Slovenia (just 7%).