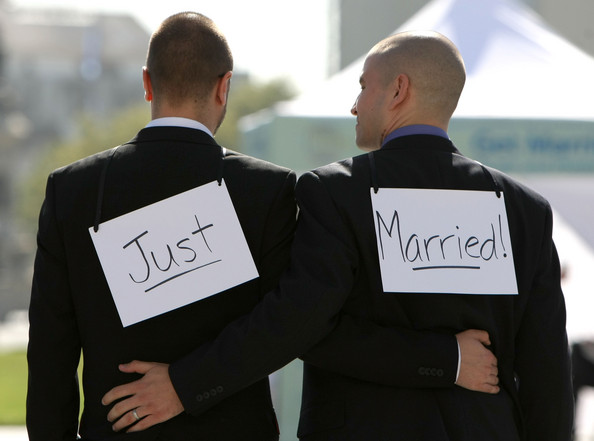 IBNA Special Report
By Edison Kurani
The debate that was  sparked several months ago by the democrat Prime Minister, Sali Berisha who said that gay marriages in Albania could be allowed, is followed by a fresh debate sparked by the People's Advocate, Igli Totozani. He has proposed for gay marriages to be allowed by warning that a bill is ready to be sent to parliament for voting. Totozani said that Albania must become the first country in the Balkan to allow gay marriages.
But who wants gay marriages? The truth is that LGBT community which is represented by its associations, seems cautious in its declarations on marriages. It has been cautious at least up until the past few months. They insist for this community to have more rights and believe that marriage is not a necessary step.
Kristi Pinderi from "United Pro LGBT cause" (ProLGBT), has responded to this question: "Does Family Code have provisions about such steps?"
"For a more suitable living, people in particular situations built such relations which are in line with society's codes of behavior. But, our family code doesn't have provisions on this situation of marriages between persons of the same gender and in its entirety, doesn't even reflect it as a concern or a need to consider these relations according to legally recognized principles".
Permission for gay marriages is demanded in Albania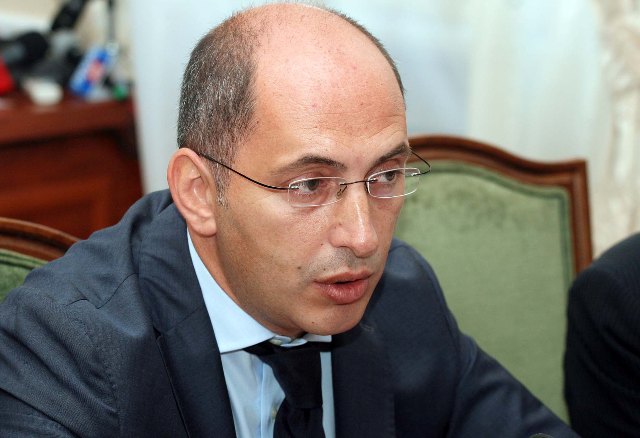 People's Advocate, Igli Totozani calls for Albania to discuss and approve gay marriages. "Let us be the first country in the Balkan to do such thing", said Mr. Totozani on Friday.
Albanian legislation identifies marriages as a relation between a man and a woman and marriages within the same gender are not legally recognized and cannot be registered. Three years ago, Prime Minister Sali Berisha declared that, "I will legalize gay marriages", but in spite of this cacophony, he didn't keep his word.
Before the elections, the Socialist Party declared that it agrees with the opening of a debate in the Albanian society on this issue, but has not taken an official stance. On Saturday, right wing politicians have launched strong reactions against gay marriages and the left wing which is in power, kept quiet.
Activist societies defending the rights of LGBT community have demanded up until today for society and state authorities not to discriminate them, but they haven't made an official request to allow marriages of the same gender.
LGBT: At least a debate should open
Alliance Against Discrimination and United ProLGBT, both organizations part of "ILGA Europe", reacted on Saturday by saying that they support the declaration issued by the People's Advocate in relation to gay marriages.
European Community doesn't oblige states to amend laws in order to legalize gay marriages, but in regards to cohabitation or civil unions, countries like Albania should not discriminate couples of the same gender.
This has been outlined by Xheni Karaj on behalf of "Alliance Against Discrimination" organization and Kristi Pinderi on behalf of ProLGBT,
"All rulings in the framework of the Strasbourg Tribunal state that it's in the right of every person to cohabit with somebody and not be discriminated and be entitled of the same rights of other couples", says Karaj.
Meanwhile, Pinderi makes a legal interpretation: "The article of the Family Code which defines marriage between a man and a woman is clearly not in the spirit of Constitution, which sanctions that, "All citizens of Albania are entitled to create a family".
In this point, both Karaj and Pinderi issue a joint suggestion: "If we amend the Family Code for cohabitation of civil unions, I don't see why we can't make a full amendment even for marriages, or at least start a debate. Why should a part of society be denied a right which is enjoyed by the rest of society?"
Albanian Muslim Forum: Gays should forget marriage
Albanian Muslim Forum (AMF) strongly objects the proposal of the People's Advocate to legalize marriages between people of the same gender. Through a declaration issued on Saturday, AMF said that this is a constant effort to destroy the fundamental institution of society, the family.
AMF believes that nobody has the right to redefine marriage and to impose a family without a father or mother to children.
"Marriage is more than an issue of equality and more than an issue of love. There cannot be a marriage within incest relations, involving children or within the same gender", stresses AMF.
Thus, Albanian Muslim Forum expresses its deep concern on this effort which doesn't take under consideration the destiny of the family, children and society, but has put at its focus false reasons based on desires and nothing else.
Moreover, AMF has an advice for Totozani: "People's Advocate and the agenda that he defends and promotes, must know that marriage is an institution established on the conviction and long historical experience of people before the state, courts or other institutions were born. It's the true foundation of society and its movement or the movement of its parts cannot be done by appointed or elected officials, by the agenda that promotes their interest, but by the majority of people".
In this point, AMF is clear and resolute: "No state institution can redefine marriage, as this must be done by a significant majority of the people".
Democrat MP, Mesila Doda: No to Totozani's plan
Democrat MP, Mesila Doda from the constituency of Fier, objects to the incentive of the People's Advocate for the drafting of a bill on gay marriages.
Doda says that this is a cause invented by Igli Totozani and invites citizens not to allow the approval of such request.
"The family can only come from the marriage between a man and a woman and together they support and welcome the children who are born. I invite everyone to be an obstacle for such incentives which are against the essence of our life, against the will of God who blessed our world with the union between man and woman", says Doda.
Former Minister Sokol Olldashi: This was the last thing that we needed now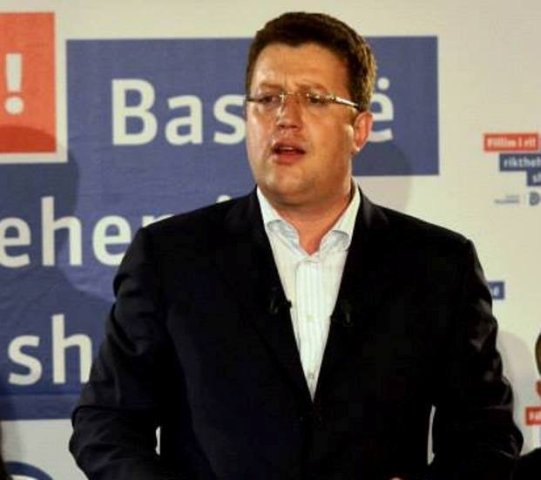 Democrat MP and former Minister of Transport, Sokol Olldashi makes a short and resolute comment: Totozani declared yesterday that gay marriages should be allowed! This was the last thing that we needed now", was Olldashi's reaction.
Dr. Tritan Shehu: To defend the concept of true family is not discrimination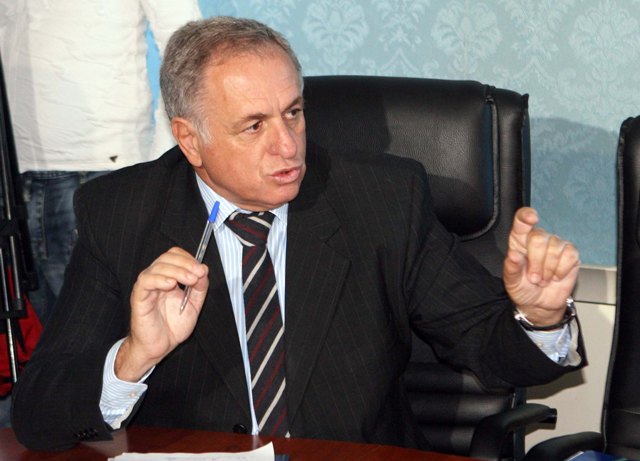 Former deputy Prime Minister and democrat MP, Tritan Shehu, who is a doctor by profession, is clearly against gay marriage.
"I was surprised to hear about the "bill" on gay marriage proposed by Mr. Totozani.
It's absurd and it doesn't aim to defend rights. On the contrary, it's destructive. Universal right is that of the creation of a family which will guarantee continuity at least.
Family is a holly concept. Its destruction will lead us to the destruction of human society. Its essence consists on the relation between man and woman, who later hope to have their children", says Dr. Shehu.
According to him, every aversion from the law, from this real right and from this axiom has unimaginable negative consequences.
Dr. Shehu suggests that, to defend the concept of the true family is not discrimination. The opposition is discrimination against universal values".
He also stresses that: "I am against every kind of discrimination toward gay people. We have a law on this and must apply it without reserves. But I am against the destruction of the foundation of our society, thus I'm against such proposals which in reality discriminate our entire society and universal values.
LMP: People's Advocate cannot become the devil's advocate
Legality Movement Party is a political force which has constantly objected plans to give homosexuals more rights.
The leading board of this monarch party said on Saturday that it despises beyond contempt the incentive of the People's Advocate for the legalization of gay marriages and considers it as something insane which rises from his need for public attention or close personal interests.
LMP suggest that Igli Totozani, driven by his interests or those of the others, is constantly trying to damage social moral and best Albanian traditions. "But, Legality Movement Party cannot allow for the institution of the People's Advocate to turn into a devil's advocate", declared the leading board of this party.
Albanians against gay marriages, but agree for MPs from this community
"Citizens platform-Vote barometer" is a project launched by "Mjaft Movement" with the support of "National Endowment for Democracy (NED)". In the framework of this incentive, a questionnaire was recently drafted. Two were the questions relating to LGBT.
The first question (in a negation form) was: LGBT marriages and their public manifestations must be stopped.
47.8% of respondents answered: "I fully agree". 22.3% responded: "I don't agree". 15.1% responded: "I partially agree". 13.2% responded: "I partially don't agree" and 1.5% responded: "I don't know/no comment".
The second question was: "A person with the necessary qualifications and homosexual orientation can be elected MP in the Parliament of Albania. The answers were: 39.1%: "I fully agree", 37.8%: "I don't agree", 15%: "I partially agree", 6.2%: "I partially don't agree" and 1.9% didn't answer. /e.k/ibna/