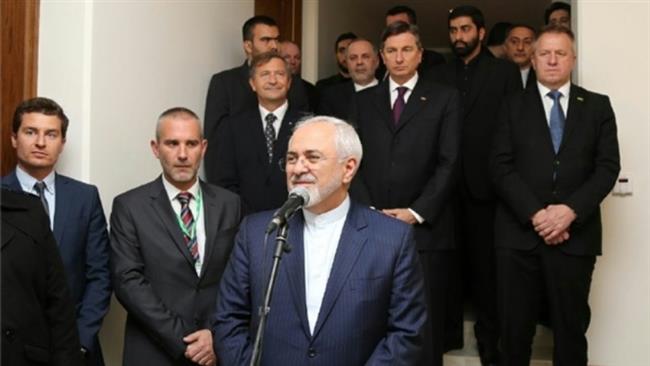 The reopening of the Slovenian embassy in Iran is giving a new momentum to relations between the two countries, President Borut Pahor and Foreign Minister Karl Erjavec agreed at Wednesday's opening ceremony in Tehran, which was also attended by Iranian Foreign Minister Mohammad Javad Zarif.
"The opening of the Slovenian embassy in Iran is a symbolic and material proof of a new, happy and successful cooperation between the two nations and countries," Pahor stressed.
The president added that Slovenia was reopening the embassy, which it closed in 2013 due to austerity measures, in the hope it would "enable close political and economic ties".
Pahor, who is concluding a two-day official visit to Iran today, also stressed that the opening was "a strategic move with a clear political message about the ambitions of the Slovenian foreign policy".
The foreign minister moreover expressed confidence that the opening would give a new momentum to the already excellent and friendly relations between Slovenia and Iran. Erjavec added that the embassy would also provide opportunities to deepen ties in culture, education, research and science.
He also noted that talks with top Iranian officials in the two days had been a proof of trust and respect among political leaders of the two countries, which the minister sees as a good basis for enhancing cooperation in all fields.
"I am certain that we have a wonderful opportunity to increase cooperation in various business fields and give the trade a boost," the minister said, pointing to a 60-strong Slovenian business delegation. According to Erjavec, trade could soon reach the 2011 level, when it stood at EUR 100m.
The opening of the embassy was also praised by Iranian Foreign Minister Zarif, who said that the Slovenian visit had opened a new chapter in bilateral relations.
The government had decided to reopen the embassy in Iran as it is seen as vital for boosting political and economic ties./IBNA
Source: The Slovenia Times