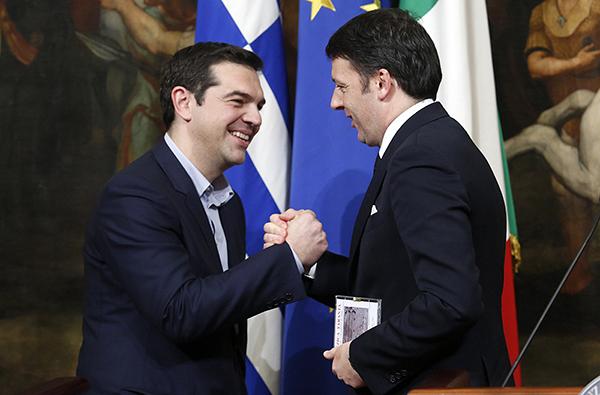 Athens, June 13, 2016/Independent Balkan News Agency
By Spiros Sideris
Left wind that brought to Europe the election of Alexis Tsipras in the government of Greece commented the Italian Prime Minister Matteo Renzi in open debate organized by the newspaper La Repubblica in Rome.
"The first time I raised the issue of flexibility in the European Council in June 2014 I was completely alone. And the effort was made only to succeed in including the word flexibility in the final text", Matteo Renzi said.
"We must keep in mind that at the time there wasn't (Greek Prime Minister Alexis) Tsipras – who then brought a Left wind in the debate – nor did we have the current situation in Spain", continued the head of the Italian government.
"Now, after two years, there seems to be an alternative, which, as a country, we support" Renzi continued, stressing that he has repeatedly told the president of France Francois Hollande that he would like for France to show a little more courage.
"I think that Germany needs for its own sake not to maintain a hegemonic role in Europe, otherwise it will hurt both Europe and itself", added the Italian prime minister, according to whom or "Europe must be reformed from within, with concrete proposals".