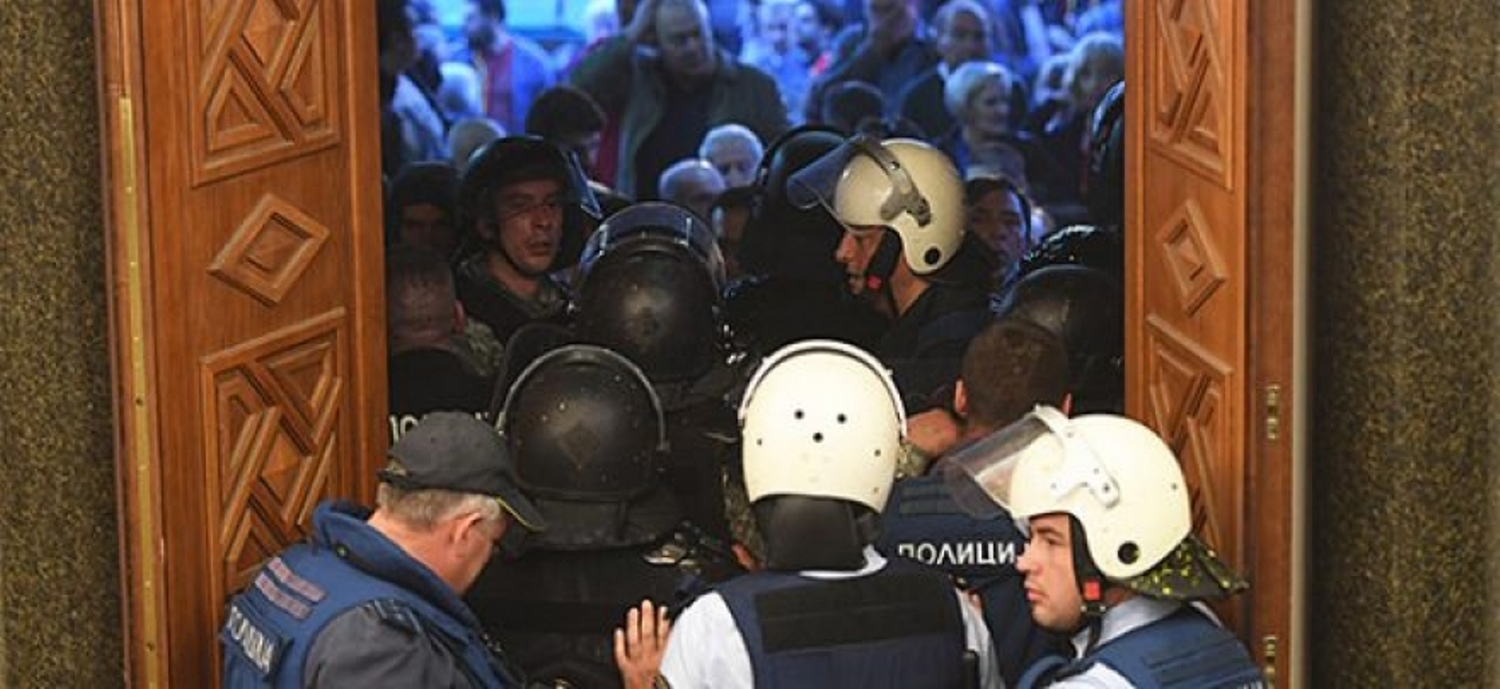 Ministry of Interior has suspended those police officials who failed to prevent violence in the parliament of the country on the evening of 27 April by protesters.
This wave of removals carried out by minister Agim Nuhiu includes senior officials and police inspectors.
Minister of Interior Nuhiu has also requested the removal of Police Commissioner, Mitko Cavkov, but this decision is pending, because it must be taken by the government.
Meanwhile, Police Commissioner Cavkov is supported by Prime Minister Emil Dimitriev, who said that the official has acted in compliance with professional standards and prevented an escalation of violence on 27 April.
A work group has been set up within the Ministry of Interior to investigate the violent acts that were seen in Parliament. /balkaneu.com/