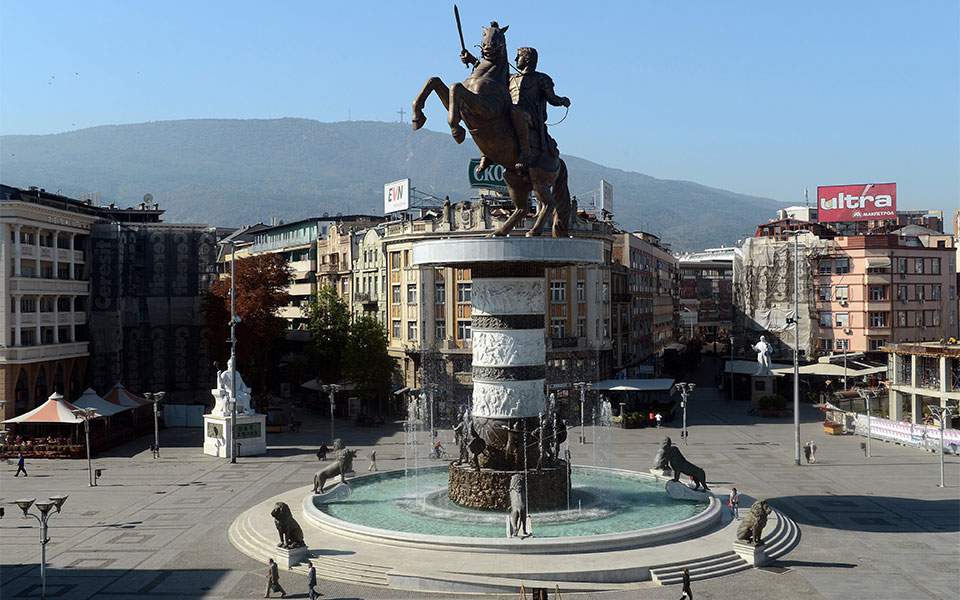 After the removal of one of the monuments of Skopje 2014 project, the government and other institutions in FYROM are expected to decide on the fate of the other monuments which are being contested.
A work group which has been set up for this purposes has prepared a report for the removal of the monuments of Alexander the Great, Philip II, Mother Teresa and the so called "Porta Makedonija" in the capital's center.
"We expect the monuments of Alexander and Philip II to follow the examples of the monument of Andon Qese, that was removed. Such monuments have caused us so much political and cultural damage", says Miroslav Grcev, coordinator of the work group.
Meanwhile, the Ministry of Culture and Center commune have stressed that an investigation is taking place to identify the violations that have taken place and that action will be taken in due time.
The Greek authorities have considered the placement of Alexander the Great monument and Philip II in Skopje as irredentism.
Prime Minister Zaev says that these monuments have caused great damage for the country and the citizens of this country in terms of the relations with the neighboring countries.
Meanwhile, VMRO-DPMNE in opposition has condemned the removal of the monument of the Macedonian revolutionary, Andon Qose, which had been placed in front of the Supreme Court in Skopje. The leader of this party, Hristijan Mickoski accused the government led by SDSM of behaving like the Talebans in Afghanistan and ISIS in Iraq and Syria who destroy monuments.
All the monuments belonging to Skopje 2014 project were placed by the previous government starting in 2008 and following an investigation conducted by BIRN, this project had a cost of 600 million euros, while the initial projected cost was 80 million euros. /balkaneu.com/