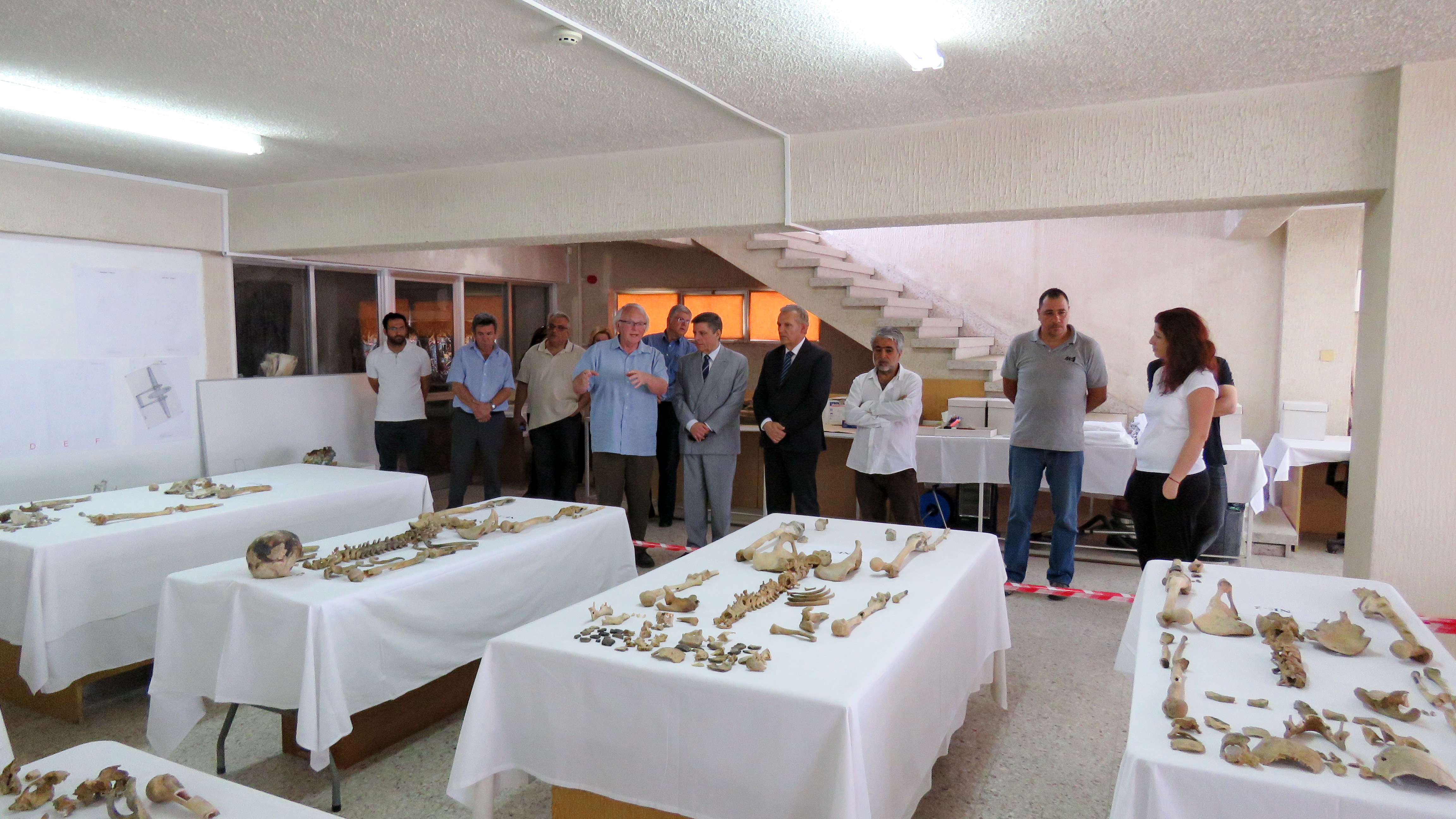 Nicosia, May 30, 2016/Independent Balkan News Agency
By Kyriacos Kyriacou
Presidential Commissioner for Humanitarian Issues and Overseas Cypriots Photis Photiou has said that the remains of 15 Greeks of NORATLAS aircraft, buried in the UN-controlled buffer zone near the now defunct Nicosia Airport, have been identified.
He added that the remains of three more Greek soldiers, killed when NORATLAS was shot down by friendly fire during the 1974 Turkish invasion, remain to be found and identified.
Photiou was speaking after the presentation of the results of the scientific process of identification of the remains found during an exhumation of "NORATLAS".
He apologised, on behalf of the state, "to the families of the heroes, for the long delay to proceed to this excavation."
"With the DNA method remains have been identified, some nearly complete, belonging to 15 Greek commandos aboard the NORATLAS aircraft, shot down in July 1974 by friendly fire. This number was the goal of the excavation. From the 31 commandos and crew members, 28 have been identified so far," he said, adding that three more commandos are still to be identified.
The Ambassador of Greece in Cyprus Elias Photopoulos, in his statement, expressed his gratitude to the Cyprus Government for this great effort which began with the excavations in the area and was concluded today. He also thanked the members of the Cyprus Institute of Neurology and Genetics as well as all involved in this task.
"Our duty is to talk to the relatives of those people and provide them with the right information in order to complete as soon as possible the return of the remains to Greece", he pointed out.
Cyprus has been divided since 1974, when Turkey invaded and occupied its northern third. As a result of the invasion, many Greek Cypriots were listed as missing, most of whom soldiers or reservists, who were captured in the battlefield.
A Committee on Missing Persons (CMP) was established, upon agreement between the leaders of the two communities, with the scope of exhuming, identifying and returning the remains of missing persons to their relatives.