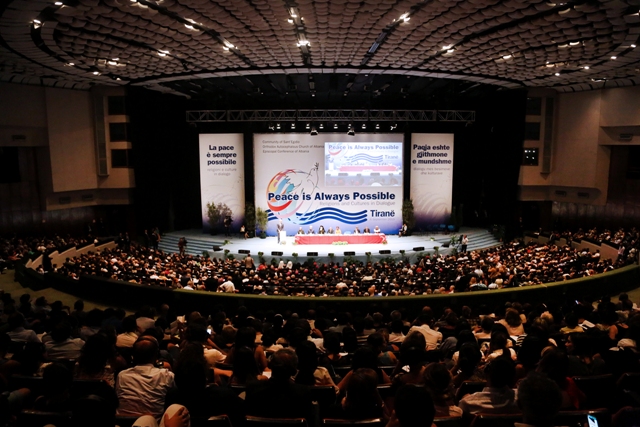 Tirana, 7 September 2015/Independent Balkan News Agency
War in the name of religious belief has led to hundreds of thousands deaths all over the world. Europe is facing with the arrival of thousands refugees who seek asylum. In Germany alone, there have been 800 thousand asylum requests, the highest number registered in the past 70 years.
"Peace is built through justice and equality. Europe feels the consequences of these conflicts and like never before, so many people are forced to flee and leave their homes. We must protect these refugees and help them live in normal conditions. Human dignity must also be protected. Everyone must have the right to exert religious belief in a free way", said Klaus Kramer, president of Missio Aachen, Germany.
Representatives of religious beliefs all over the world, who have gathered for a conference in Tirana, have quoted different chapters from the Quran and Bible, which state that humanity must be driven by love for the poor and faith in God. /ibna/