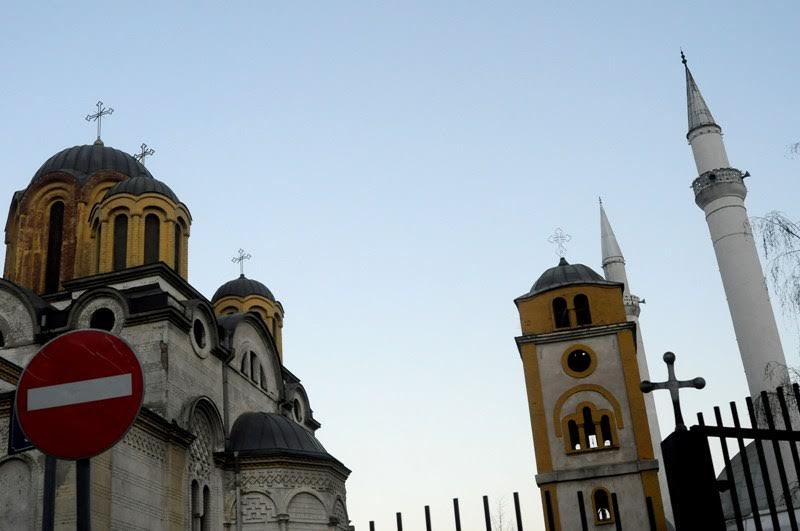 Tirana, 16 July 2015/Independent Balkan News Agency
In Albania, Institute for Democracy and Mediation (IDM) has conducted for the first time a special study on "religious radicalism" and "violent extremism" in the country.
The study, which was supported by the US Embassy in Tirana, gives a thorough analysis of religious radicalism and violent extremism in Albania, focusing in the context of the factors that encourage them, threats and risks.
IDM's study says that religious radicalism I Albania is in its initial stages and that lack of attention and involvement in treating these encouraging factors may cause this phenomenon to deteriorate.
The research also points out passiveness in countering and preventing religious radicalism by a part of state institutions, especially institutions outside security spectrum or non state players.
IDM warns that religious radicalism can escalate due to the lack of cooperation in the aspect of prevention between state authorities outside the security domain and the heads of religious communities, and other players of society on a local level.
Gjergji Vumo is head of the group of experts and the head of the study. He offers to IBNA details on the study.
"The inability to affect decision making, corrupt  or unfair governance encourage religious radicalism and extreme violence". Vurmo points out the fact that 26% of respondents in the poll believe that the political system in Albania is unjust and must be changed, even by force if it's necessary. 47% of respondents believe that protection inside or outside borders of religious values and religious dignity, is the task of every believer.
Around 28% of respondents say that they're tolerant toward illegal religious sites (churches, mosques).
Vurmo says that such stance is a cause for concern, bearing in mind that these premises have often been reported to be a source of propaganda for religious extremism.
Meanwhile, around 21% of respondents do not believe that clerics in their community have the right level of theological formation. "Due to the daily relations of clerics with the community, it's critical for them to be prepared in order to be persuasive when rejecting arguments of religious radicalism and they must know how to treat the concerns of believers", Mr. Vurmo suggests.
On the other hand, violence, maltreatment or persecution by security institutions may provoke feelings of revenge and support for violent extremist groups. 30% of respondents justify revenge against state institutions, if they violate human rights and liberties.
"We're concerned about the fact that young ages from 18 to 30 years old (who do not practice religion, who have a low level of degree and who are unemployed, are more likely to support the use of violence. By guaranteeing basic human rights and liberties and by offering effective possibilities to be part of decision making on a local or central government level, are a condition and help in strengthening relations between citizens and the state", Mr. Vurmo says.
Around 1/3 of respondents believe that tradition and dignity of their religious community is under pressure and under constant threat, while the West is seen as hostile against Islamic countries and culture. According to the same percentage of respondents, today it's difficult to practice Islam in Albania. Around 12% of respondents believe that their community has individuals or groups that encourage Islamic radicalism.
The head of the group of experts, Vurmo, says that the categories which are most threatened by religious manipulation for attacks against Islamic faith and culture, belong to the 31-35 years old age group, unemployed, practicing religion and who only have a high school education.
Vurmo suggests that more efforts must be made to draft a platform of mechanisms for comprehensive measures to prevent religious radicalism and violent extremism. These measures will be submitted to state institutions in order to draft a national action plan against violent extremism. /ibna/