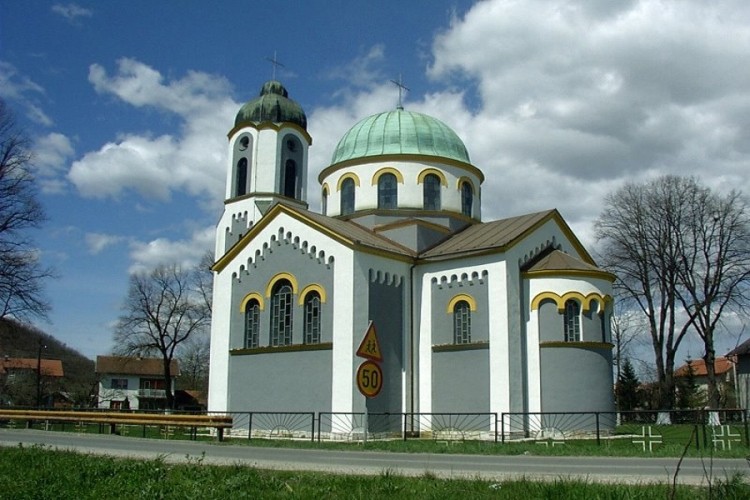 Two religious objects were attacked in the last two days and believers are upset with the lack of security in Blažuj and Kozarska Dubica.
Unknown perpetrators attacked the church of Saint Sava in Blažuj, south from BiH capital Sarajevo. Vandals took about 230 euros from the church but more important is that local orthodox priest and Serb believers, who live in mostly Bosniak and Croat entity Federation BiH, are upset with this act. The side door of the temple was torn down; part of the inventory was overthrown.
A similar situation happened in Kozarska Dubica, where Bosniaks live in Serb dominated entity Republika Srpska.
"During the day, we saw that a window was broken and the facade damaged at several places on the Čaršija mosque, which we plan to open in the summer. We reported the case to the competent authorities, who carried out the investigation and as we learned from them, the benches in the main street were also damaged during the night", said Chief Imam Safet Beganović to the local media.
Inter-religious Council BiH condemned the attacks on the mosque in Kozarska Dubica and church in Blažuj.
"The Inter-Religious Council BiH welcomes the reactions of condemning the attacks in the local communities and urges the competent authorities to identify and punish the perpetrators of these vandal acts", said the Council in the press release.
The Inter-Religious Council in BiH added that it remains committed to building peace and coexistence in BiH, which means respecting and safeguarding religious sites, a common cultural heritage.
Ironically, the attacks occurred right before January 15, International Religious Freedom Day. On this occasion, ombudsmen of Bosnia and Herzegovina, Prof. Dr Ljubinko Mitrović, Dr Jasminka Džumhur and Nives Jukić, called for respect for freedom and diversity, for promoting tolerance and dialogue, and for building a society in which each individual or group has a place and feels involved.
The Ombudsmen emphasize that Bosnia and Herzegovina is obliged to provide all citizens with religious rights and freedoms without discrimination, on any grounds.
This obligation stems from the basic postulates of democracy and democratic society, in which everyone has the right to freedom of religion, which implies the freedom for every person, alone or in association with others, publicly or privately, to manifest their religion or belief through teaching, customs, prayer and rite"./ibna