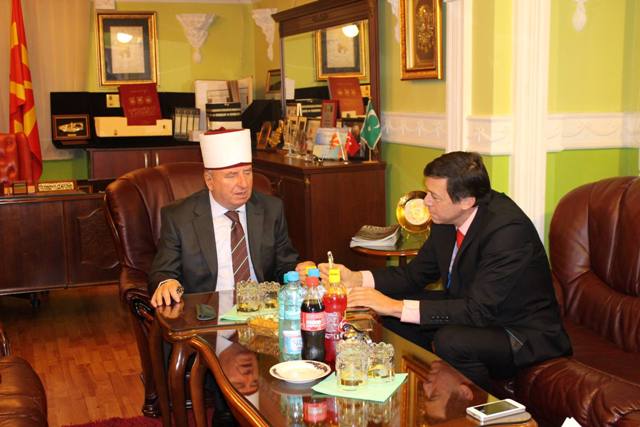 Skopje, February 10, 2015/Independent Balkan News Agency
By Naser Pajaziti
Heads of religious communities in FYR Macedonia have reacted today about the claims of the Macedonian opposition that religious leaders are among those people who have been eavesdropped.
Archbishop Timotei from the Macedonian Orthodox Church declared today that he was surprised to learn that the secret services have been eavesdropping him.
"The Macedonian Orthodox Church is not the enemy of the state in order to be eavesdropped. However, we must wait and see what was in fact this scandal that the opposition claims to have discovered", declared Archbishop Timotei.
The head of the Islamic Community, Sulejman Rexhepi said that the situation is being followed along with the warnings of the opposition and that this community will react if it comes out that this community has been eavesdropped.
"We're closely following the situation and we have no comments at the moment. If our conversation have been registered, then we will come out with a public reaction. As a community, we're engaged in distancing ourselves from politics", declared Rexhepi.
Leader of Macedonian opposition, Zoran Zaev declared yesterday that religious leaders, mainly from the Orthodox Church and Islamic Religious Community were among the 20 thousand citizens and public figures to have been eavesdropped. /ibna/